Follow us on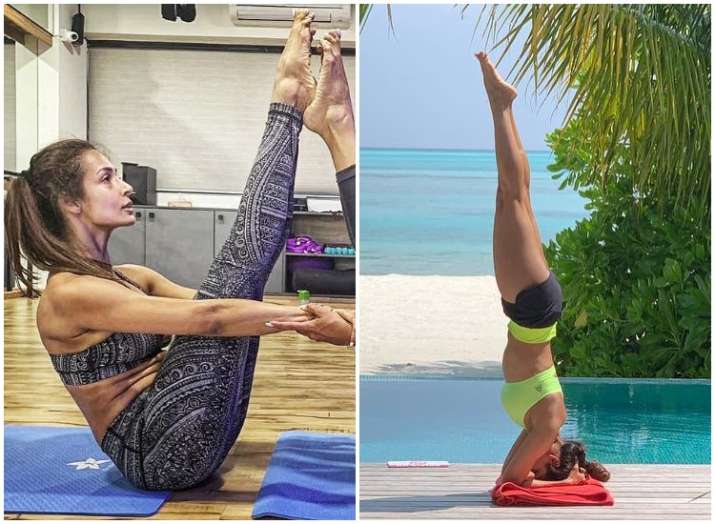 Malaika Arora is inspirational for her toned body as she follows a fitness regime. In today's time, Malaika has become a fitness inspiration for many young girls because of her healthy body structure. To stay motivated and keep our fans charged up as well, she uploads videos and pictures of her workout sessions on social media every now and then.
Currently, while speaking of Mid-week motivation, Malaika was seen doing yoga with her younger sister Amrita Arora. We all know that if yoga is done correctly, it can improve your physique, body movement, joint strength and much more. But our Bollywood actress Malaika look forward to yoga for strengthing relationship with yoga partner. She believes that performing yoga with someone you love is not only one of the wonderful experiences but it is also meditative in its own way.
Malaika took to Instagram and shared a picture while writing a few words as her caption. It says: "Bollywood #midweekmotivation with my sis @amuaroraofficial .... Yoga not only connects you to your inner self but also it forms a unique bond with your yoga partner! It is a healthy process to build on your relationships. Performing acro yoga with someone you love is not only one of the wonderful experiences but it is also soulful and meditative in its own way! Sisters who practice yoga together #namaslay together! @thedivayoga". Check here:
Here are a few more fitness videos and pictures of Maliaka Arora:
Speaking of Amrita Arora's workout sessions, she likes to sweat out with her best friend and Bollywood actress Kareena Kapoor Khan. Check out the workout videos of Kareena Kapoor Khan and Amrita Arora here:
For our readers, let us share a few yoga health benefits with you which include maintaining a balanced metabolism, increased muscle strength and flexibility, improved respiration, improved athletic performance, and weight reduction among many others.
For all the latest Lifestyle updates, check out our Facebook page!