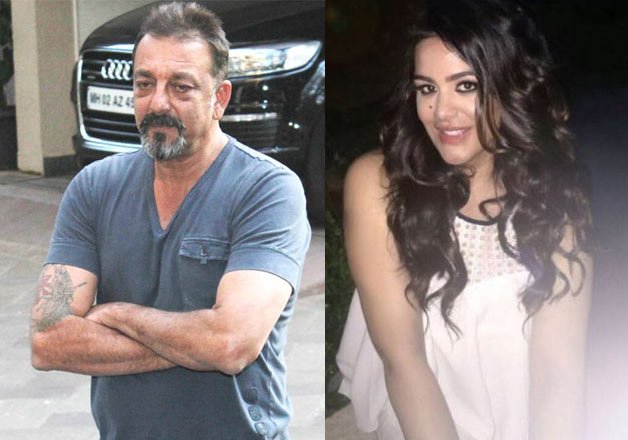 New Delhi: Bollywood actor Sanjay Dutt is going to be a free man soon. The actor who has been serving sentence in Pune's Yerwada jail will be released on February 25.
Obviously the actor's family is elated owing to the release. Not only his family, but the entire film fraternity is quite excited to welcome him back after his 50 months long jail term.
His 27 year old daughter Trishala is way too excited to welcome her dad and announced that her lion (Sanjay) would soon be out of his cage.
The lady, who is unable to hide her happiness and is counting hours for her dad's release, posted a video of Sanjay Dutt's popular song 'Ishq Samunder Dil Ke Andar' on her instagram along with a caption 'it's past 12AM in Mumbai! which means in 24 Hours my lion is out of the cage and back in jungle @dutt1  #roamfree #countdown #anxiouslywaiting #iloveyou #excited #Icantwaittoseeyou #newbeginnings #prouddaughter'.
Sanjay Dutt was convicted by the special TADA court in the 1993 Mumbai blasts case. The 'Munnabhai MBBS' star was arrested on April 19, 1993, for possession and destruction of an AK-56 rifle, which was a part of cache of arms and explosives which landed in India prior to the serial blasts of March 1993.
During the investigation and the marathon trial, he spent 18 months in jail. On July 31, 2007, the TADA court in Mumbai sentenced him to six years' rigorous imprisonment under the Arms Act and imposed a fine of Rs 25,000. In 2013, the Supreme Court upheld the ruling but reduced the sentence to five years.
During his imprisonment, he was granted parole of 90 days in December 2013 and again for 30 days later.