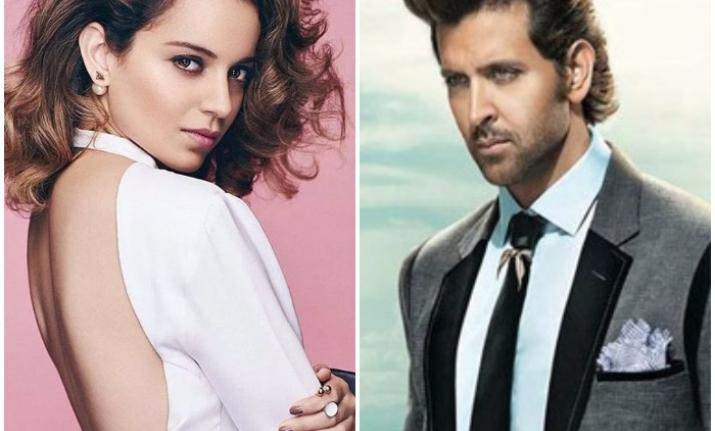 While the entire Bollywood is talking about the ongoing #MeToo movement, Kangana Ranaut has made a scorching statement on her alleged former beau Hrithik Roshan. Speaking about the #MeToo movement, that has opened the pandora's box in Bollywood, Kangana said that people who keep their wives as trophies and young girls as their mistresses should also be punished. The actress was speaking to a leading entertainment daily regarding the sexual harassment allegations against Queen director Vikas Bahl.
Despite having worked with him before, Kangana has spoken strongly against Vikas Bahl. The director has been ousted from a number of projects he had in his kitty. Phantom films have been dissolved, Anurag Kashyap has cut ties with him and he is no longer a part of 83. All this happened just after the #MeToo movement struck the industry.
Speaking about whatever is happening to Vikas Bahl, Kangana Ranaut said, "Whatever is happening with Vikas Bahl is absolutely correct. Our industry still has a lot of people who don't behave well with women. They assault them, they harass them, they should also be punished."
Hard to believe it happened at Phantom Films: Arjun Kapoor on Vikas Bahl sexual harassment controversy
"People who keep their wives as trophies and keep young girls as their mistresses should also be punished," she added.
When asked if she was talking about Hrithik Roshan, she said, "I am referring to Hrithik Roshan, people should not work with him as well."
For the uninitiated, Kangana Ranaut and Hrithik Roshan have shared a painful past. To this day, it is dubbed as the ugliest break up Bollywood has ever seen. The couple dated for a brief period during Krissh 3. The feud started when the actress referred to Roshan as her 'silly ex'. After that, many notices have been slapped against each other and after a lot of mud-slinging, the matter was subdued, but not solved.
Bad news for Sacred Games fans! Season 2 to be pulled off in the wake of #MeToo movement
Now when women are coming up against the sexual assault they have faced in the industry, Kangana Ranaut dug the old graves again.
On the work front, Kangana Ranaut and Hrithik Roshan are ready to face the biggest clash of 2019. Their respective films Manikarnika: The Queen of Jhansi and Super 30 are releasing on the same date, i.e. 25th January 2019. 
Hrithik Roshan vs. Kangana Ranaut: How the ugliest battle of Bollywood started