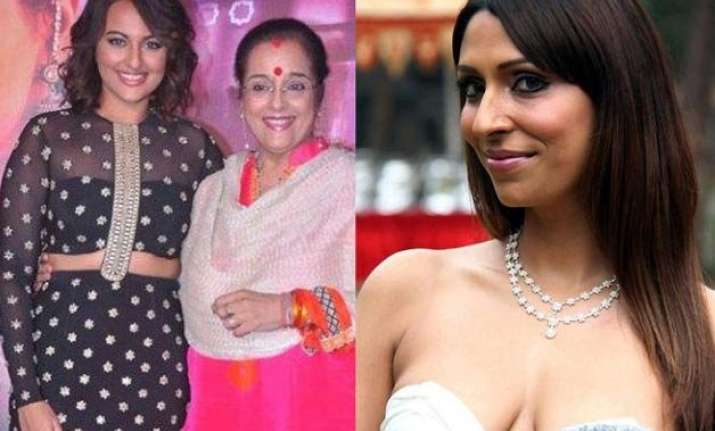 New Delhi: Pooja Mishra has created a new controvery by pointing fingers at Dabangg girl Sonakshi Sinha and her mother Poonam Sinha for conspiring against her. Pooja has blamed the actress for and her mother for instigating men to molest her.
Not only Sonakshi Sinha and her mother Poonam Sinha, Pooja Mishra has also blamed Isha Kopikar and Venu Gopal Dhoot for conspiring against her and instigating men to molest her. In a media statement, Pooja said, "These people have been harassing and conspiring against me for the past 10 years and following me everywhere."
As per reports, Pooja has claimed that she was offered a drink laced with some drugs because of which she fell into a deep sleep. When she woke up in the morning she felt that she had been molested while she was unconscious. Her valuables along with some jewellery were missing too
Pooja who was last seen in Bigg Boss 5 filed molestation charges against unidentified people in Udaipur. "After having dinner at the hotel, I was offered a drink. After drinking it I returned to my room where and went into a deep sleep. When I got up in the morning I felt that I was molested and sexually assaulted," she said in her complaint filed on Wednesday.
Section 354 relates to assault or criminal force to woman with intent to outrage her modesty while section 379 deals with punishment for theft.
"We have registered a case under sections 354 and 379 of the IPC and have conducted medical examination of her. The report is likely to come by tomorrow," a police official told IANS on phone.
Officials have also confirmed that her complaint also accused some actors from the Hindi film industry and established businessman of hatching conspiracies against her for the last 10 years.