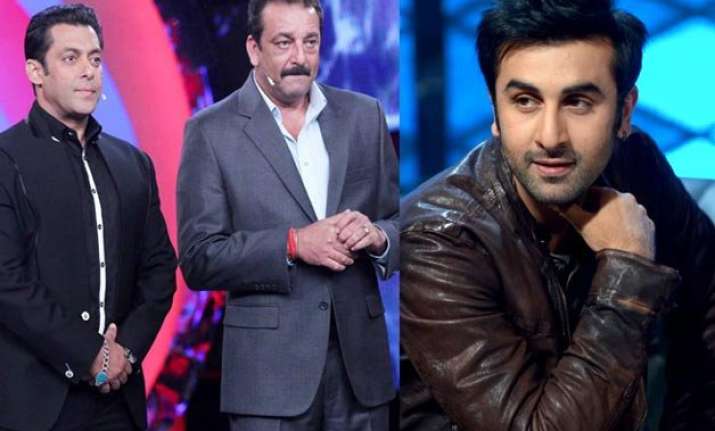 New Delhi: Bollywood actor Sanjay Dutt has been recently released from the Yerawada jail where he was serving his sentence after being convicted under the Arms Act.
While the entire B-town welcomed Sanju Baba whole –heartedly, several celebs went on to visit the actor post his release.
However, there's been just one celeb who hasn't met Sanjay Dutt yet.
It's Sanju's close friend Salman Khan. Although, there had been reports about Munnabhai to party in Salman's farmhouse, however, the reports turned out to be mere rumours. Even the 'Khalnayak' actor reportedly stated that "Mujhe toh kisi ne Panvel farmhouse mein invite hi nahi kiya."
Thereafter, there have been reports that Sanjay and Salman are not in talking terms. Although, there hasn't been any official confirmation about this, but according to the recent buzz, it is because of actor Ranbir Kapoor that the two actors are facing differences.
Confused?
Well, Ranbir Kapoor has been roped in for Sanjay Dutt's biopic and this is what is bothering the 'Bajrangi Bhaijaan' actor.
We all know Salman doesn't share a cordial relation with the 'Barfi' actor, ever since Ranbir started dating the former's ex-girlfriend Katrina Kaif.
While Sanjay Dutt is being okay with Ranbir portraying him on the silver screen, Salman is definitely not pleased with RK playing Dutt in the biopic.
Looks like, Salman's past is still taking a toll on him.