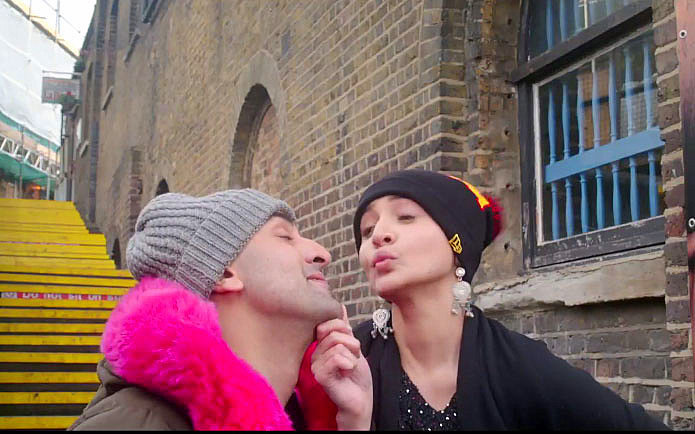 Bollywood's latest release 'Ae Dil Hai Mushkil' courted another controversy as a dialogue from the movie about legendary singer Mohammed Rafi irked his family. Shahid Rafi, Mohammed Rafi's son, demanded action against director Karan Johar and the recent reports suggest that Central Board of Film Certification (CBFC) has ordered a probe into the matter.
In a scene of the movie actress Anushka Sharma tells Ranbir Kapoor, 'Mohd. Rafi gaate nahin, rotey the', that offended his fans and family members. Shahid had recently said that the dialogue was irrelevant and KJo shouldn't have insulted his father in this manner.
A furious Shahid added that he would speak to CBFC chief Pahlaj Nihalani and ask him how the dialogue made its way to the movie. A senior filmmaker too reportedly stood by Shahid asking why a dialogue having potential of hurting someone's sentiments were not deleted from the movie.
Now media reports have it that Pahlaj Nihalani has ordered an enquiry in the matter as to how the line went unnoticed.
A source close to the development told a leading daily, that the uproar led CBFC to realise the mistake they have made. Now, Karan Johar may be asked to beep the dialogue from the movie across all theatres.
'Ae Dil Hai Muhskil' starring Aishwarya Rai Bachchan, along with Ranbit and Anushka hit theatres on October 28 and has been doing amazing business since. The multi-starrer has minted Rs 80 crore in the first week and the numbers are only expected to go higher.