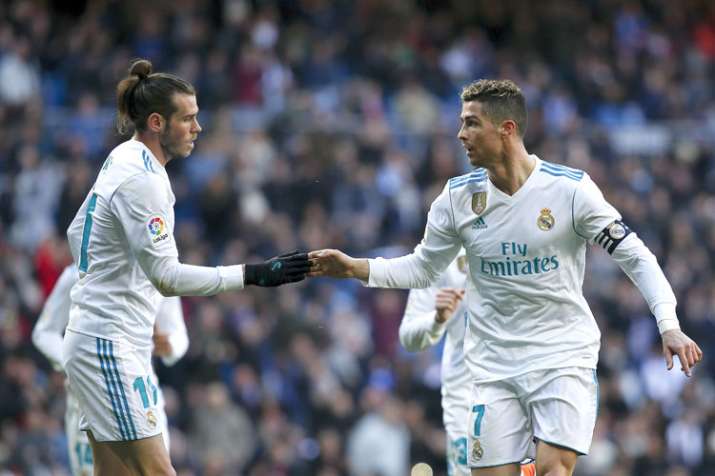 Gareth Bale and Cristiano Ronaldo immediately raised doubts about staying at Real Madrid amid celebrations of the team's 3-1 win over Liverpool in Saturday's Champions League final.
Madrid coach Zinedine Zidane seemed keener to keep hold of Ronaldo than Bale.
Zidane said Ronaldo "must stay. He will stay with us at Real Madrid, but we have to see what happens."
That came after Ronaldo said "in the next few days I will give an answer" on whether he prolongs his nine-year stay in Spain.
Earlier, Bale said: "I need to be playing week in, week out and that hasn't happened this season."
Zidane left Bale out of his starting lineup, and said his match-winner's situation is complicated.
"Everyone has their own interests, their own future to think about," the coach said.
Bale's stunning overhead kick to give Madrid a 2-1 lead in the 64th minute will go down in European soccer history.
So will Liverpool goalkeeper Loris Karius' two blunders to gift Madrid its other goals, scored by Karim Benzema and substitute Bale.
A goalless first half saw Liverpool star forward Mohamed Salah exit in tears with a shoulder injury in the 30th.
Benzema put Madrid ahead in the 51st when he intercepted an unwise attempt by Karius to roll the ball out to a defender.
Sadio Mane leveled in the 55th from close range after a corner. Bale got the decisive goal, then added his second in the 83rd when Karius fumbled a long-range shot into the net.