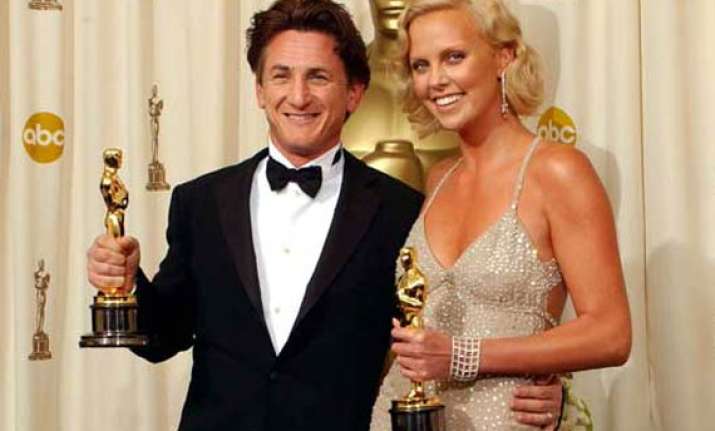 Los Angeles: Actor Sean Penn is planning to propose actress Charlize Theron.
Penn is reportedly smitten with Theron, and wants to make her his wife, reports showbizspy.com.
"Sean can't get enough of Charlize Theron. I wouldn't be surprised if he pops the question soon," said a source.
"She isn't intimidated by him. Sean wants to be with someone who takes no nonsense from him or anyone else, and he feels like he's finally found his equal.Charlize brings him peace, and he's making it a point to watch himself around Jackson. He wants to take care of him like he was his own son," the source added.