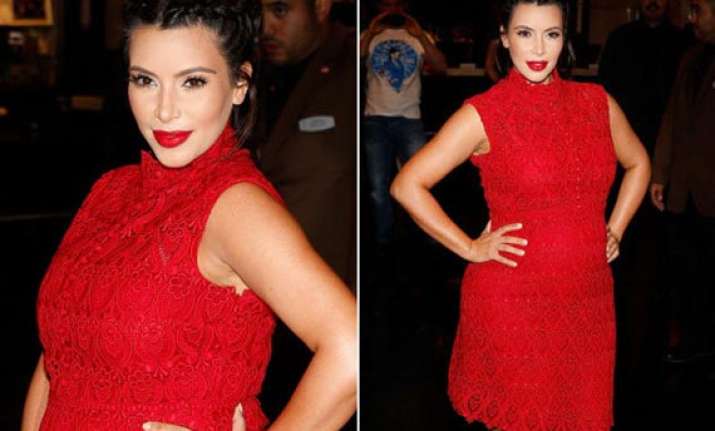 Los Angeles, June 2: Socialite Kim Kardashian, who is expecting her first child, is reportedly so obsessed with her looks that she is undergoing botox treatment even during her pregnancy.
The 32-year-old is due for delivery in July, but she is said to have become so obsessed with the thought of remaining young-looking, that she is getting the cosmetic treatment to keep her skin smooth, reports contactmusic.com.
"She's still getting injections even though she's seven months pregnant," an insider told In Touch Weekly magazine.
"She's become more neurotic than ever about her looks. She'll do anything to be beautiful," the source added.