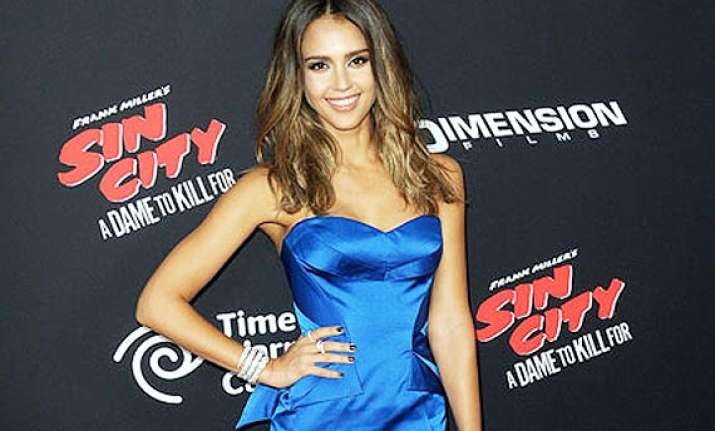 Los Angeles: Actress Jessica Alba says that she has become fearless and confident after becoming mother.
The 33 year-old and her husband, Cash Warren, 35, have two daughters - Honor, 6, and Haven, 3.
"I don't have anything to lose," the actress told People magazine.
"I feel like I've done all the hard work. I really was married to my work for so long that I've kind of been there, done that. I was ready for a new phase in my life," she added.
In her just released "Sin City: A Dame to Kill", a sequel to "Sin City", Alba reprises her role as stripper Nancy Callahan and she undoubtedly fits the role of a sexy, strong willed woman physically, but being mother has also helped her relate to her character mentally.
She can relate to her character's fearlessness.
"When I became a mom, I just kind of opened up and got a new perspective. I have fearlessness and a confidence that I think you can only get with experience and age. Some people get it earlier, but it took me a while," said the actress.
Apart from acting, Alba is the CEO of The Honest Company, which sells eco-friendly baby products.