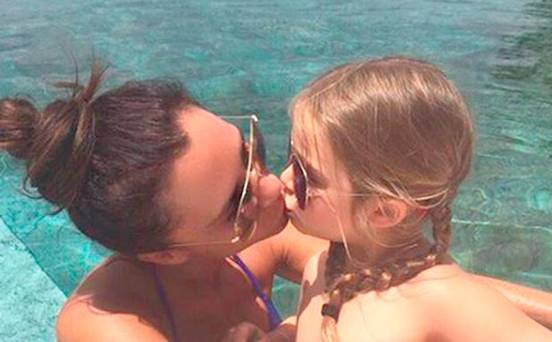 New Delhi: New Delhi: It's quite normal when a mother kisses her child. In fact, it is often term as kind and loving gesture by a mother.
However, this didn't turn to be the case with Singer-turned-designer Victoria Beckham.
The diva has been criticised over a photo of her kissing her daughter Harper on the lips.
Victoria lately posted a pic of her and Harper on her daughter's fifth birthday.
Social media users attacked the fashion designer for the innocent photo, writing things like, "It's nice but you're not supposed to kiss you're children on the lips. I'm not trying to be rude but it's true."
Another one added, "That's one passionate kiss right there… Hope she gets so passionate with @davidbeckham."
While there were many trolls, the diva was also defended by mothers who have shared photos of themselves kissing their kids.
"I find it deeply upsetting that people are now being abused for publicly showing their child love and affection. I will never ever stop showering my child with affection, they are a precious gift and one that should be treasured every day.
"I only hope that @victoriabeckham is standing proud and posts another 100 picture of her kissing Harper #motherslove #kissyourchildren #kissyourkids #love #victoriabeckham," one Instagram user posted.