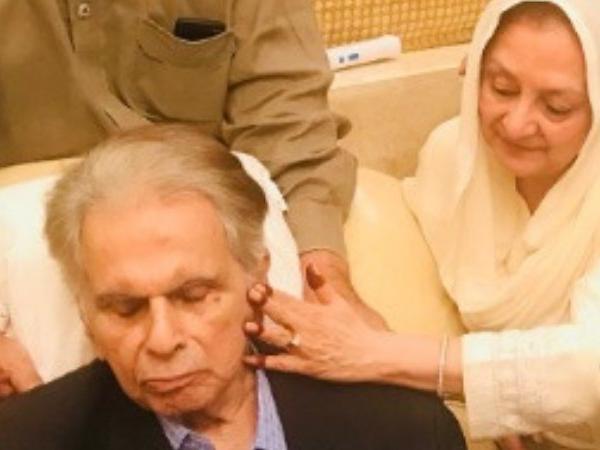 Veteran actor Dilip Kumar's health is improving at the intensive care unit of a hospital here for treatment of pneumonia, said a family friend. The 95-year-old actor was on Wednesday admitted to the Lilavati Hospital and Research Centre, Bandra, after he felt uneasy due to chest infection. 
The treatment is on for a patch of pneumonia.
"He is in ICU and his condition is improving. Antibiotics are being given intravenously," Udaya Tara Nayar, compiler of Dilip Kumar's autobiography, told IANS.
His wife and actress Saira Banu has been by his side. She recently sent out an update on his health in an interaction with Zee News. She confirmed that his congestion has improved but for good recovery, the thespian has to improve much more. 
She was quoted as saying, "Yes please do pray. His congestion is a bit improved with strong medication and we have to yet improve much more for a good recovery In Shaa Allah. Thank you for the good wishes."She had earlier shared with fans and well-wishers of the actor post his hospitalisation that he was doing better now. She had told PTI, "He is doing better now. The medical reports are saying a small patch of pneumonia is there. God willing, he will be out of it soon. But he is doing fine."
One of India's most iconic actors, Dilip Kumar has appeared in some classics like "Kohinoor", "Mughal-e-Azam", "Shakti", "Naya Daur" and "Ram Aur Shyam". 
He was last seen on the silver screen in 1998 in "Qila".