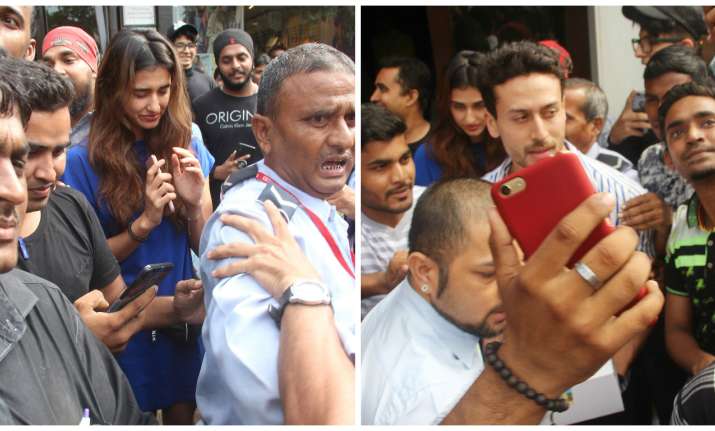 Bollywood diva Disha Patani usually sports a broad smile on her face. Recently, the actress was spotted at the airport and her expressions caught all the attention. Disha was back from Jaipur after fulfilling her professional commitments and was in no mood to pose for shutterbugs. However, her beau Tiger Shroff decided to surprise her by taking her to a lunch date straight from the airport.
Paparazzi followed her from airport to the Mumbai eatery where they had Sunday lunch. Sporting vibrant blue dress with waist bag, Disha looked gorgeous whereas Tiger was donning a blue striped white shirt.  
Tiger Shroff's latest picture with Hrithik Roshan reveals interesting details about their action film
However, while exiting the place Disha and Tiger had to face an uncalled incident. The rumoured lovebirds were mobbed by unruly crowd. Fans were jostling for selfies as they wanted to capture the moment with their favourite star. This really created a ruckus. Disha was quite disturbed by all the chaos and her security personnel helped her reach safely to the car. Check out the pictures inside: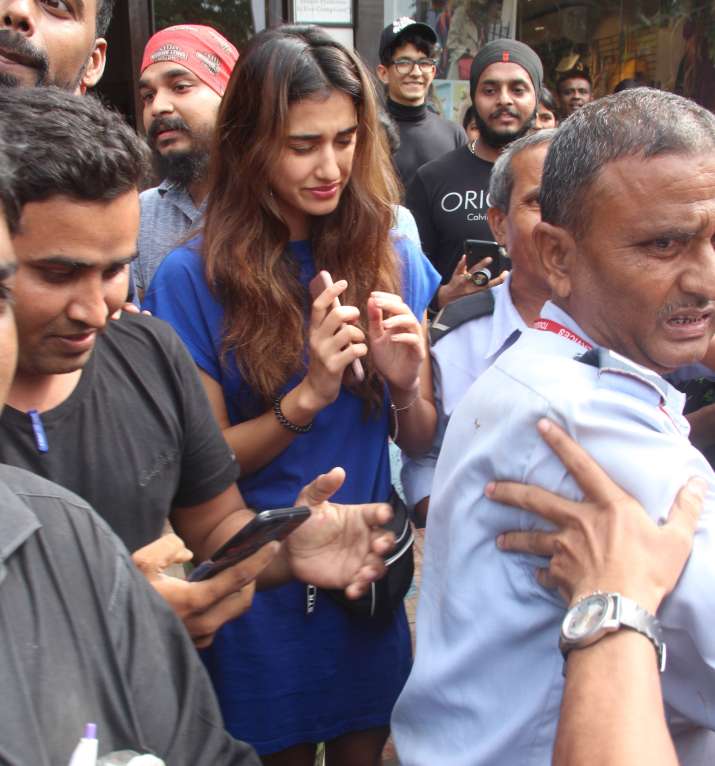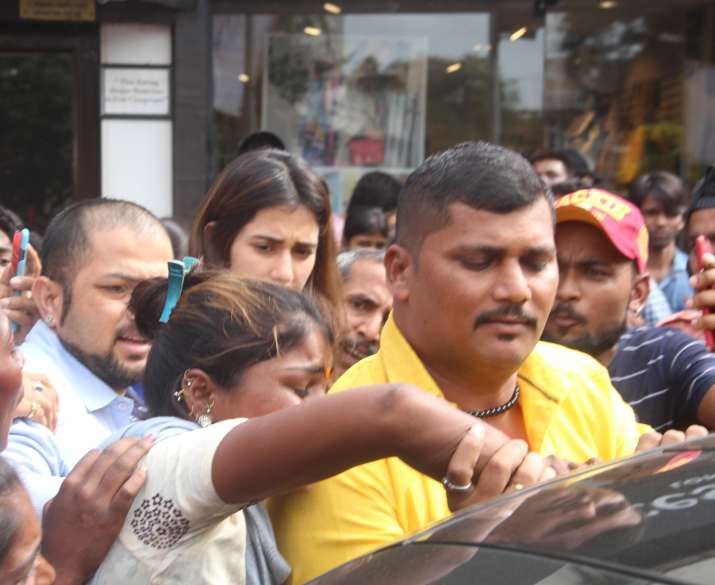 Disha was recently hitting the headlines after some news portals reported that Hrithik Roshan was allegedly flirting with the Baaghi actress. The reports further state that due to his behaviour, Disha walked out of a Yash Raj project. However, this time Hrithik didn't take the rumour lightly and gave an earful to those entertainment portals. Even Disha wrote a clarification on Twitter.
'भास्कर bhaisaab? कहाँ हो? हाल चाल सब? सब ठीक? देखिए, आपकी दुकान ki प्रगति के लिए मेरी तरफ़ से यह ट्वीट. Next time सीधे बोल देना की help चाहिए। pic.twitter.com/f92izpXh1v

— Hrithik Roshan (@iHrithik) August 28, 2018
मेरे प्यारे मित्र 'पत्रिका जी", कसरत करते हो? थोड़ा gym जाओ। mind से सारा कचरा निकल जाएगा! ख़ासकर बीस donkey किक्स, बीस monkey रोल & 2 dog jumps आप के लिए सही रहेगा। ज़रूर कीजिएगा। गुड luck. गुड day. And लव you टू :) pic.twitter.com/ikuNWmie21

— Hrithik Roshan (@iHrithik) August 28, 2018
August 28, 2018
A source close to Hrithik said, ''Tiger and Hrithik will soon start shooting for a Yash Raj film they're doing together. This kind of slanderous gossip will create an embarrassing situation for them."
More stories and picture galleries
For all latest news and updates, stay tuned to our Facebook page