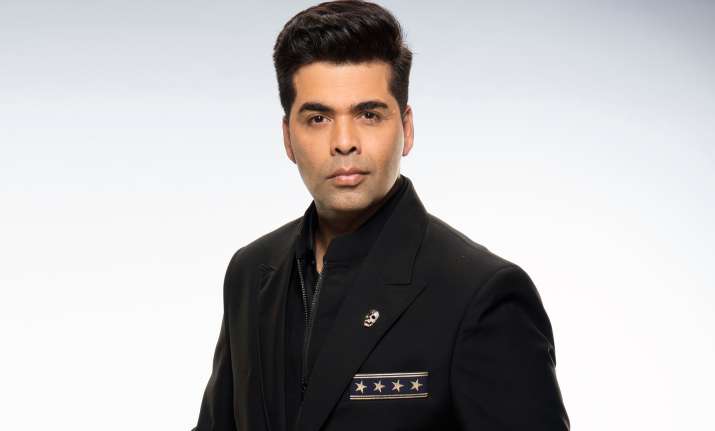 The upbeat and controversial filmmaker Karan Johar recently gave his views on the Indian economy. The director said just like films speed up after the interval, the Indian economy too should accelerate in the second half of the current fiscal, Bollywood filmmaker Karan Johar said today. The Indian economy may have slowed in last two quarters but it is still growing and so there is no space for pessimism, he said at an event.
"I feel strongly that the interval point in cinema is a great point. We all know that in second half of most cinema things speed up. That's my feeling for Indian economy," he said. "When it comes to India, I'm hoping for a glorious second half and a great innings ahead," he added.
The 'Kabhi Khushi Kabhie Gham' director said instead of looking at the glass as half empty, it should be viewed as half full. "Here there are so many negative and pessimistic voices about the economy," he said. "In Europe they are hoping... their economic growth is flat and not negative."
The economy, he said, would grow at 6.7 per cent as opposed to previously projected 7.3 per cent, according to RBI. "That's still not flat, we are still on our way up. And I feel very strongly that just like our films, our narrative is dramatic, sometimes melodramatic."
"It always has a tinge or humour but eventually there is a happy ending - that's the way our cinema is. That's pretty much my hope the narrative of India would always be," he said. Yesterday, the Reserve Bank projected growth to rise from 5.7 per cent in the first quarter - the lowest in three years - to 6.4 per cent in second, and further to 7.1 per cent in the third quarter.
The growth would peak to 7.7 per cent in the fourth quarter of the fiscal ending March 2018. Later at a press briefing, Johar said, "I feel that sometimes we tend to get extremely pessimistic about our environment and our economic political and social stability." Stating that he is someone who is exceptionally optimistic, he said India has stable political governance with a majority government.
"We definitely had a growth economically. Yes, it may not be in the estimate we had hoped for, but it definitely exists. We are not minus, we are definitely not flat. We are showing a growth," he said.
(With PTI Inputs)
For more entertainment news, follow our Facebook page