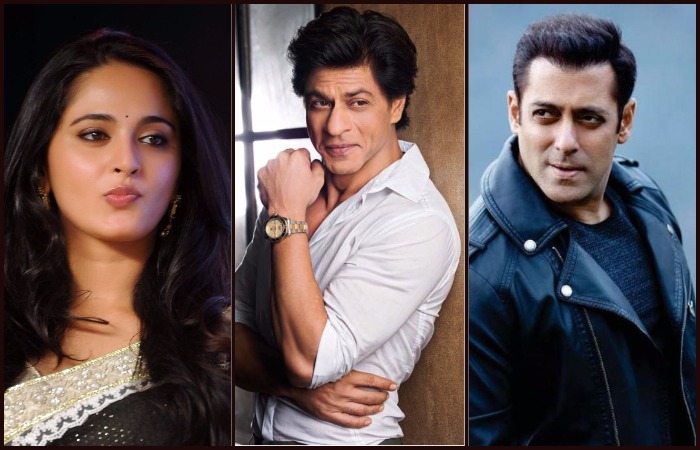 The popular film database website IMDb on Saturday declared the list of most popular Indian stars in the year 2017. As the year 2017 is nearing its end, the awards and poll season kicks off with full enthusiasm. While we're compiling the list of highest grossers, biggest flops, most popular celebrities, here is the list of top Indian stars in 2017 on the basis of statistics. The rankings in the following list are based on StarMeter stats and page views.
Check out the complete list of Top Stars of Indian Cinema in 2017
Tamannaah Bhatia
Irrfan Khan
Prabhas
Hrithik Roshan
While people are considering that Shah Rukh Khan's popularity is going down the graph, this latest list is going to surprise many SRK fans as well as non-fans. The King of Bollywood continues to rule the internet when it came to popularity. In fact, the three Khans are ruling the industry for more than 25 years now. Now, they've grabbed their spots in IMDb's list of top stars of Indian cinema for the year 2017.
But the most surprising name in the list was Tamannaah Bhatia who found the fourth spot on the list. In fact, three of the Baahubali star cast secured a place in the list. Prabhas took the sixth position while Anushka Shetty enjoys the eighth spot.
Anushka Sharma, who featured in her home production Phillauri this year, also finds a place in the list. She is placed seventh followed by Hrithik Roshan and Katrina Kaif. It's a pleasant sight to see Hindi Medium actor Irrfan Khan on the fifth place. This year, this 'Khan' ruled the cinema with content-driven films Hindi Medium and Qarib Qarib Single.
However, the fans will be surprised by the absence of superstars like Akshay Kumar, Deepika Padukone and Priyanka Chopra from the list.