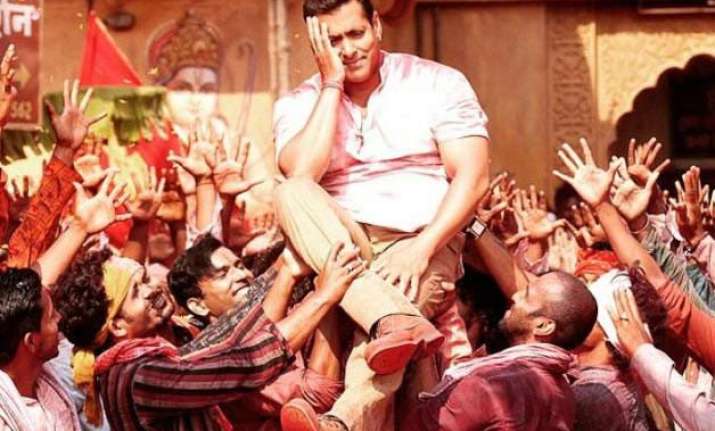 Salman Khan and Kareena Kapoor Khan's latest film 'Bajrangi Bhaijaan' is all set to release this Friday and as the film is coming close to the release date, the controversies regarding the film are also giving sleepless nights to the superstar.
After a PIL filed by a social activist to ban the release of the film, now its EMI Pakistan who has sent a legal to Salman Khan's 'Bajrangi Bhaijaan.'
The legal notice was send related to Adnan Sami's qawali 'Bhar Do Jholi', which was released recently saying that the makers didn't have the legal rights to use the qawali in the film.
Reportedly, EMI Pakistan has stated that although it was a matter of great pride that a Pakistani song has been reproduced and liked in India, but the makers are entitled to seek permission from the concerned people so that the deserving artists and the owners of original copyrights get the rightful remuneration for their work.
The legal notice that has been served to 'Bajrangi Bhaijan' actor Salman Khan, director Kabir Khan and other stakeholders of the song mentions that EMI Pakistan possesses all the necessary documents which manifest the exclusive legal right.