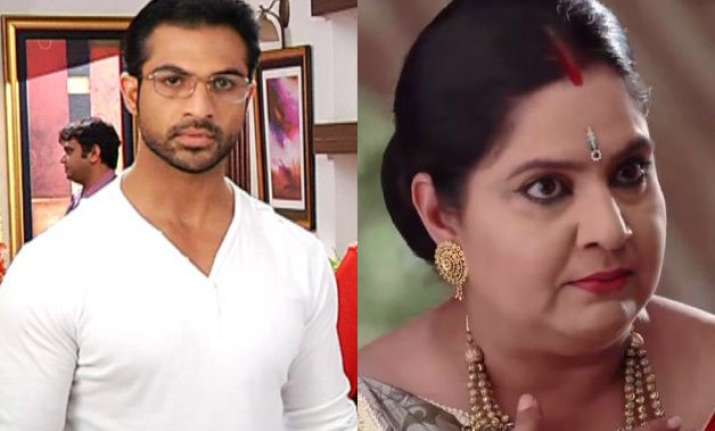 New Delhi: The popular show on Star Plus 'Saath Nibhana Saathiya' is going on a revenge spree these days.
Ever since Gaura has revealed her actual intentions to the Modi family, she has been constantly seen plotting against Kokila, by harassing Meera and Vidya.
In fact, Gaura even tortured Meera for rebelling against Gaura's conservative nature.
Now Gaura has made a new plot to insult Kokila Modi.
She hides Kokila's photo behind a curtain and orders both Meera and Vidya to throw their respective sandals at the photo, without telling them whose photo it is.
While Meera does exactly as told, Vidya refuses to do so and insists on seeing the photo.
Also Read: Saath Nibhana Saathiya: Will Meera know the truth about Durga?
Vidya goes numb after Gaura unveils the photo behind the curtain and once again asks her to hit Kokila's photo with the sandal.
However, Ahem comes to Vidya's rescue at that very moment and is filled with anger seeing Gaura insulting Kokila's pics.
While Ahem and Dharam eventually get into a feud, Ahem pushes the latter aside and gets hold of Kokila's photo.
He later insults Gaura for being so insensitive and nasty and leaves the place taking Vidya along with him.
Will Gaura take the insult by Ahem quietly or will she make Meera pay for the insult?
We will keep you posted.