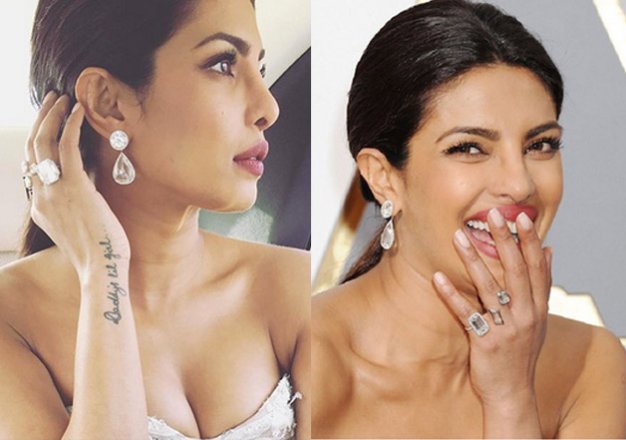 New Delhi: The coveted Oscars ceremony might have pulled the curtain on itself, but it will be a long road before news about it fades away. This year's Oscars was the pot-boiler of many interesting happenings. Actor Leonardo DiCaprio finally took the golden statuette home, Lady Gaga roped in real life abuse survivors to perform with her on 'Till it happens to you' and our home-grown beauty Priyanka Chopra stunned everyone with her gorgeous look.
Speaking of Priyanka's look, if you think you can't get over her exquisiteness, we have news for you which will blow your mind.
Reportedly, Kashibai donned jewellery worth close to Rs 50 crore. Yes, that much!
You know by now that she wore Zuhair Murad's sheer gown but it is the jewellery which will grab your attention now.
According to media reports, Priyanka sported Lorraine Schwartz's earrings. The front back jewel pieces which she was so happily flaunting were 50-carat diamond worth $3.2 millions, which comes to Rs 21.82 crore. Amplifying the grace of her fingers were a 22-carat diamond ring worth $3.4 million, close to Rs 23. 18 crore. This wasn't it. It was accompanied by another 10-carat diamond ring worth $850,000 which costs close to Rs 5.7 crore . She also wore an 8-carat diamond bypass ring costing $300,000, all of it in platinum which is of Rs 2.04 crore.
The total amount of her jewellery comes to around $8 millions, whopping Rs 54 crore.
Mind-blasted, already?