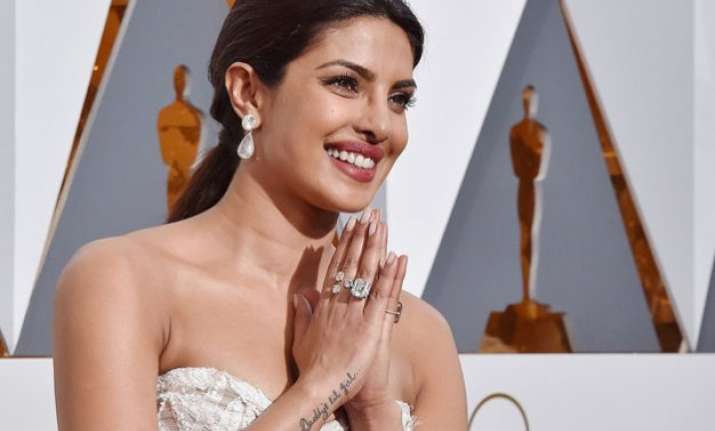 New Delhi: Needless to say that for every Indian this year's Academy awards was an awaited one; courtesy, the appointment of Bollywood's desi girl Priyanka Chopra as one of the presenters at the event. This was seen as her next big step in the world of the West after her successful stint in American TV series Quantico.
Priyanka stunned everyone with her appearance. Dressed in designer Zuhair Murad's creation, she looked ethereal.
While the entire B-town and her fans are losing their mind over her gorgeous entry, Priyanka has given another reason to them to be proud of her. At the read carpet, Priyanka strongly spoke against racial discrimination and addressed the #OscarsSoWhite controversy.
Speaking to People's magazine, she said, "I think that art shouldn't be defined by the colour of your skin. The best person for the job should get it and not because you look a certain way; that's just a primitive thought for me."
After the nominations were announced for Academy Awards this year, it sparked a controversy for being biased. Many actors including Jade Smith, Will Smith's wife criticised Oscars for not nominating even a single black actor for a second year in a row.
The spark gathered fuel when others joined the allegation. So much so, that the senior minds of the Academy had to release a letter stating that they would try to look into the matter.
Therefore, it was obvious that Priyanka will be questioned about it. Adding more light to her stand, she said, "I was cast for Quantico because I was the best person for the job and not because of what I look or where I come from."
She wrapped up the brief session by saying, "Storytelling should be global and that's what the world looks like now."
Looks like, Priyanka Chopra is becoming wiser with each every passing day.