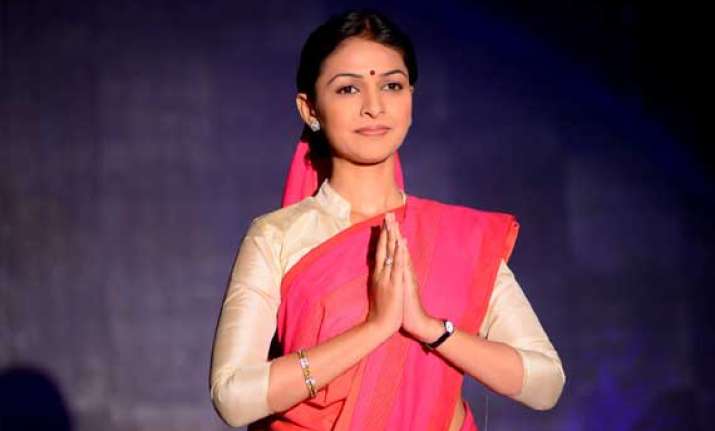 Mumbai: After being part of a family drama, Keerti Nagpure will be seen in a lead role in the political TV series "Desh Ki Beti...Nandini". The actress is confident about the show establishing a connect with the viewers.
"Desh Ki Beti ..." will go on air Oct 7 at prime time on Sony.
"I am more than happy to be part of a show which shows how a girl can efficiently manage both her house and society. I am very confident it will connect well with the viewers. I don't feel any pressure to carry the show as I am extremely confident that it will work," Keerti told IANS.
Last seen as Siddhi in "Parichay - Nayee Zindagi Kay Sapno Ka", the 21-year-old claims she understands the business of the television industry and says without good content success is unattainable.
"I don't understand the TRP, but I am aware of how things work in the television industry. I have clarity about it. I feel if the content is not strong and interesting nothing will work. All I know is people are eagerly waiting to watch the show which is a positive response," she said.
Rafi Malik is the male lead in the show while others who will join the cast are Sujata Saigal and Manoj Chandila.