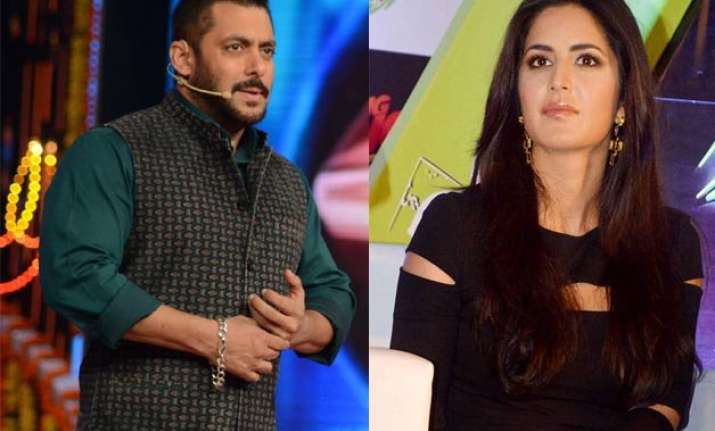 New Delhi: Bollywood actress Katrina Kaif's has become the talk of the town these days. The diva has been making to the headlines continuously either because of her break-up with Ranbir Kapoor or her forthcoming movie 'Fitoor'.
But what else is grabbing the eye-balls is her growing proximity with ex-flame Salman Khan.
Katrina was spotted with the 'Bajrangi Bhaijaan' soon after she broke-up with Ranbir. Later, the actress even went on to promote 'Fitoor' on Salman Khan's 'Bigg Boss 9'.
In fact, Salman is also going all gaga over Katrina. The 'Sultan' actor is not just seen flattering the diva but is also promoting 'Fitoor' for Katrina.
Recently, Salman even praised Katrina for her hardwork and ended up calling her a 'mazdoor'. He even stated that people should take lessons from the 'Phantom' actress.
While everyone found this compliment quite overwhelming, Katrina Kaif gave a rather unexpected reply to Salman's remarks.
She said, "I have said this already, I want to hear more adjectives... I want to hear dream-like, talented, wistful, beautiful - I want to hear poetic ones."
"If my co-stars find and feel that I'm a good worker and a hard worker, that's good because in all seriousness there is so much riding on a film, everyone puts in so much of their life, hardwork and money. So the most you can do is to give your best, work with your full heart, work as much as you can, then leave it up to god," she added.
Katrina and her co-star Aditya Roy Kapur promoted 'Fitoor' in various cities like Delhi, Jaipur, Ahmedabad recently. But she is not tired and wants more.
"If I had my way, I would have gone to every city, at least 8 or 9 more. But there is only so much time and we can only do that much in the time we have. We have tried to get the message about the film out there. It's a film that we really believe in.
"It's a film made with a lot of love and passion, and now we would have to leave it up to fate and the audience and see what the response is going to be. We're extremely excited, we have done everything we can to try and make the audience aware of the film. So now we have our fingers crossed and are now hoping Friday is a good day."
'Fitoor', directed by Abhishek Kapoor and starring Katrina Kaif and Aditya Roy Kapur, is releasing on February 12.