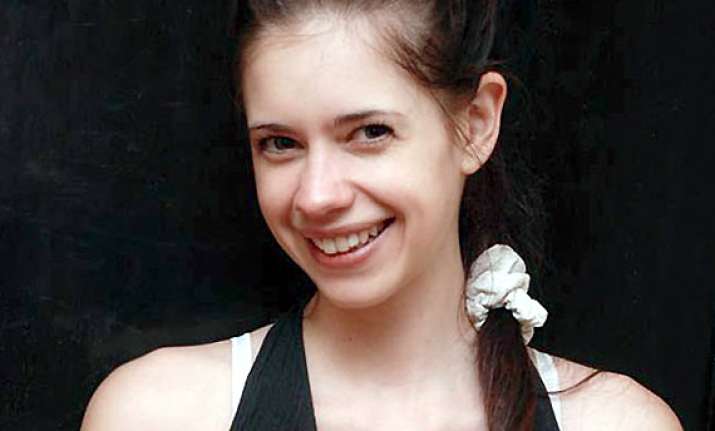 Mumbai: Actress Kalki Koechlin, who agreed to do satirical video "It's Your Fault" on rising rape cases in the country, is not bothered about the criticism and says this was her way of letting the world know "what I feel" about the issue.
"I have a deadpan sense of humour. We all are so frustrated by the rampancy of rape. We all want to do something about it. This is my way of letting the world know what I feel about it," said Kalki.
The video is a sarcastic take on the rape victim-blaming that happens in the country.
"It all began with Tanmay Bhatt getting in touch with me. He didn't say what it was about. He just said he wanted to do a comic skit with me. I refused, as I was really busy at that time. But he insisted. So I told him to send the script. When I read it, I was blown by the whole treatment of the rape issue," said the star of "Dev D" and "That Girl in Yellow Boots".
The 29-year-old admitted that she wasn't sure how people would react to the video.
"We were very nervous about people's reaction. We wondered if they'd get the sarcastic tone. Would people accept us joking about such a sensitive topic?" she said.
But the feedback they got for the video before its release was heartening.
"Friends reacted so well. But we never expected the video to go viral in such a way. In fact, we've been told to translate the English-language video into other Indian languages to make it accessible to a larger audience," said Kalki.
She also revealed that Tanmay is working on a Hindi version of the video.
Kalki defends the concept stoutly, "We didn't want to force-feed the message. At the same time we wanted the point to get across without accusing anyone. As for those who didn't like it, I guess there will always be people who criticise what you do. If you are in the limelight, you might as well be used to it."
She feels it is wrong to blame cinema for the increase in crime against women.
"To blame Bollywood or the way a woman dresses for the rapes is ridiculous. Women in saris and salwar-kameez are getting raped. Five-year old children are raped. In such cases, rape has nothing to do with women dressing provocatively," said the actress, who thinks rape wouldn't stop if actresses will stop wearing bikinis and doing item numbers.