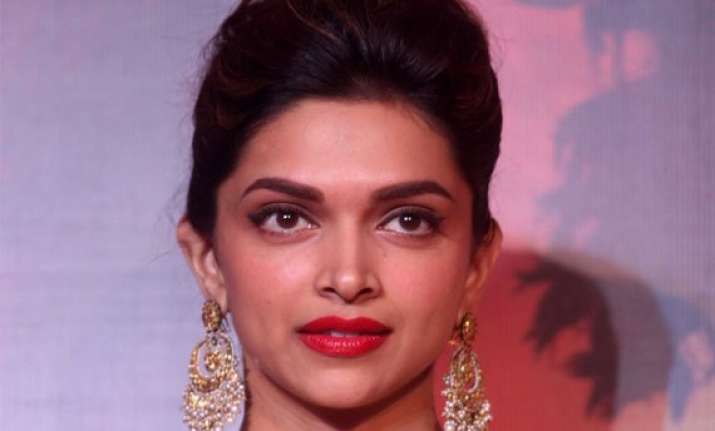 Mumbai: Deepika Padukone has certainly come a long way and proved her mettle with variety in her performances in the last few years. The actress admits that she values appreciation for her work more than anyth ing else.
 
"Appreciation is important. What do we work for? If I work hard for my film and if my work is not appreciated, then what is the point," Deepika said in a group interview.
 
"In fact, money is the least important thing and success also is not so important. The love and appreciation that we get, is important and valuable," she added.
 
The actress came with a bang in the Bollywood boulevard with a double role in "Om Shanti Om", but post that, she was panned by critics for being wooden-faced.
 
But tables turned when she sailed through her roles in films like "Cocktail", "Yeh Jawaani Hai Deewani", "Chennai Express" and "Goliyon Ki Raasleela Ram-leela".
 
Even critics marvelled at her improved skills, but the model-turned-actress says "being a heroine is not easy".
 
"It looks very glamorous and looks like a great life, but there is a lot of hardwork behind it," said badminton legend Prakash Padukone's daughter, who had an easy entry in tinsel town, but had to go through the grind to find a firm foothold in the film industry.
 
Deepika feels "proud" to have "a comfortable roof" on her head -- something which she couldn't "afford" earlier.
 
"At the end of the day, we have to lead a decent lifestyle. But all I am trying to say is that the most important thing is appreciation," she added.
 
Her recent choice of films has resonated well with the audience as well as the box office, but Deepika doesn't make conscious efforts to choose films that can impact box office.
 
"I don't choose films based on whether it's going to do business of Rs.100 crore or Rs.200 crore. If so, then we are doing films for the wrong reasons.
 
"For me, box office is not important in the process of making a film. If I'm being true to the film, then it's good. You have to choose films from your heart.
 
"A film should be done for the script. The destiny of the film is different, but I have to enjoy the process," she said.
 
Her next release "Happy New Year", one of the most talked about film in Bollywood as of now, is coming out Oct 24, a day after Diwali. She will be seen with her "Om Shanti Om" co-star Shah Rukh Khan in it.
 
Deepika says director Farah Khan was looking for a new girl for the mega-budget multi-starrer before casting her.
 
She said: "They wanted a new girl in the beginning. After 'Chennai Express', I got a call from Farah, and she said she wants me in her film. I didn't even hear the narration and said, 'Yes', and luckily, the dates worked out," she said.
 
"It happened last minute. They didn't find a girl and they came to me and I am happy that I could fit the film," she added.
 
Her immediate nod came because of her bonding with Shah Rukh and Farah Khan since her "Om Shanti Om" days.
 
"Farah and Shah Rukh gave me such a beautiful launch, they had presented me so well. They took such good care of me. They understand the responsibilty that this girl's career is in their hands," she said, and added that she will be thankful to both of them irrespective of the box office performance of "Happy New Year".
 
"Happy New Year" also features Abhishek Bachchan, Boman Irani, Sonu Sood, Vivaan Shah and Jackie Shroff.