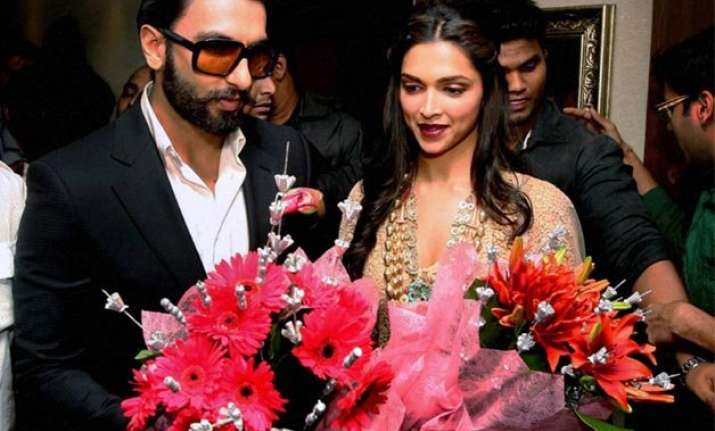 It was yesterday that Mr. Shahid Kapoor and his beloved wife Mira Rajput Kapoor had a starry reception, more like a full stop to the occasions and final confirmation to the world at large, that yes, we are 'hitched' forever now.
This done and said, the gossip-mongers are now eagerly waiting for the next tale to heat up their 'gossip bazaar' – more for something like who'll be the next one to get hooked.
In fact, some news sources have already declared that who could be the probable ones to tie the knot next. And interestingly, they had 'Bajrangi Bhaijaan' aka Salman Khan's name in the list too! We wonder how true this would be, as we don't see any indications from Bhai's side! He seems to be too busy in promoting the cross-country, cross-cultural film 'Bajrangi Bhaijaan' these days.
So, what do you think, who'll be the next in turn? Will it be Anushka-Virat, Ranbir -Katrina or Ranveer Singh-Deepika Padukone?
For Anushka-Virat, we agree that the couple is very much in love as we often get to see them together (though mostly in the offshore cricket matches of Virat) but we hardly see any "marriage conditions" as in the case of other two couples. 
Lately there was news that Ranbir made his parents meet Katrina at a family dinner party and now rumour mills are doing full rounds that Ranveer and Deepika are being spotted together quite often these days.
The interesting part is that in these secret meetings of the couple, which usually happen offshore, we get to see their family members also involved and, if you'd like to believe then in the past few weeks this had been quite often.
Watch Video and see pics - Ranveer Singh & Deepika Padukone spotted holidaying in London!
So, our best bet is that the lovely lass and the blatant heartthrob, both riding on the pillions of their recent box-office successes, can be the next ones to give us the good news.
Rumours are rife that they were spotted together at the Wimbledon match in London also, which was attended by Deepika's mother and sister as well. Interestingly, Ranveer was also with them there.
A few days ago, both of them went to London together to celebrate Ranveer's birthday, where Ranveer's family was also present.
This is not all, last month only, we heard that Ranveer attended Deepika Padukone's badminton player father Prakash Padukone's 60th birthday bash as well and a little while before this, when Ranveer was hospitalised, Deepika was by his side all the time. (Some more pics)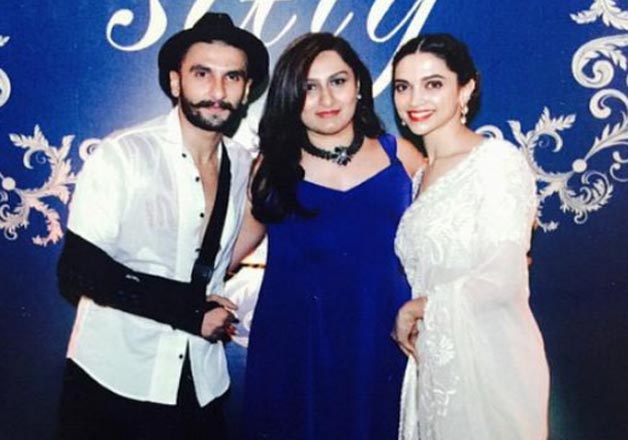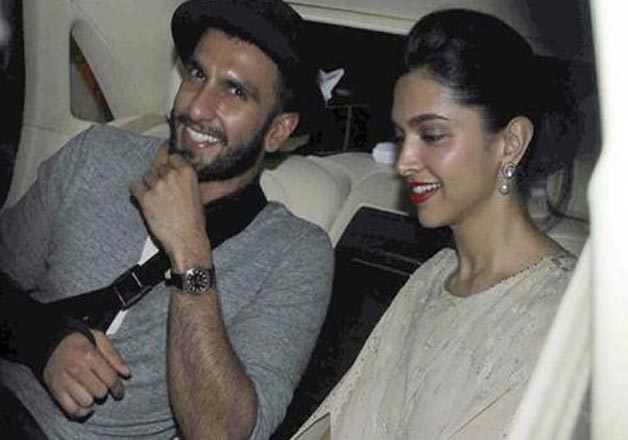 Now, all this couldn't be just like that, especially when we see so much of family involvement.
So, no doubt may be this year or a little later, we might get to hear wedding bells for these two also.
Meanwhile, you can check out pictures of the couple, in which they were spotted enjoying each other's company.