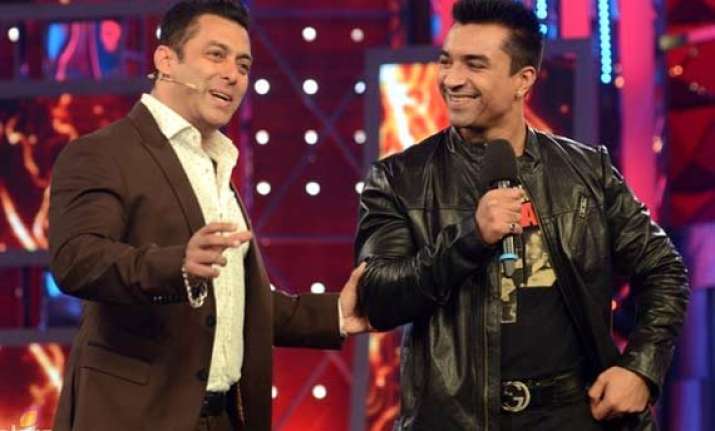 New Delhi: The week started off with Salman ka Vaar as the host brought in not one but two twists.
In the beginning Salman played 'Man ki Aankh' with housemates asking them to make confessions.
In a blunt way Sonali confessed she would like to meet Upen outside the house and Salman praised her for her straightforwardness.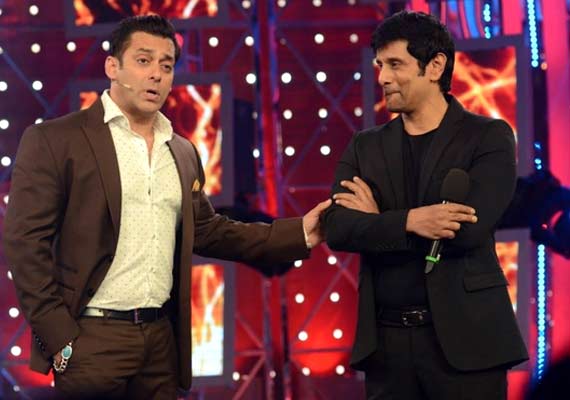 South movie superstar and Salman's very good friend Vikram came into promote his movie 'I'.
Salman shared some fun anecdotes about his friend and both attempted to say each other's dialogues.
It came as a huge shock to housemates as Salman entered the house to meet them. In a fun mood Salman even tested Karishma's G.K. and asked her some tough questions. The whole thing turned out hilarious and everybody enjoyed it to the fullest.
Also read: Bigg Boss 8: Salman analyses Sonali's captaincy; questions Upen for his behaviour (see pics)
Not only Salman but even Airporti Jallad and Airhostess Pari got to come in and the trio showed the housemates some fun videos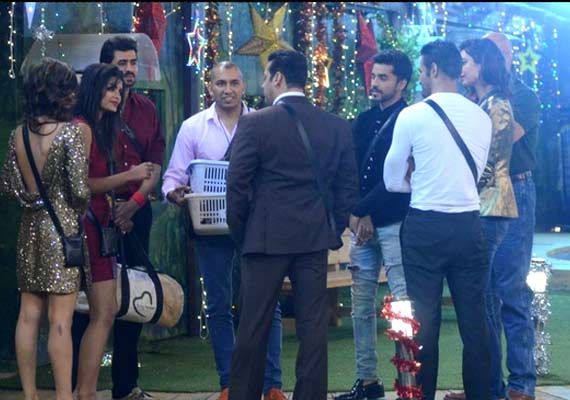 It was time to announce eviction and Salman asked Sonali to come along with him. She seem the most happy as she was desperately waiting to get out of the house and party on New Years' eve.
But Salman presented the first twist and declared a no eviction week and also that the same nominations will be carried forward to the next week.
Also read:  Bigg Boss Halla Bol: Farah to host show with 5 new challengers
Surprisingly Sonali was disappointed to not to be leaving. She is definitely one funny girl!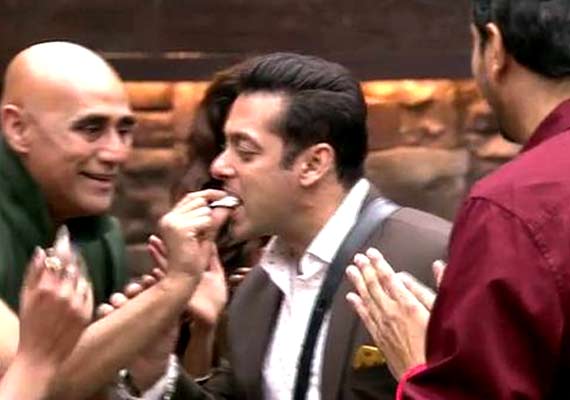 Salman celebrated his birthday with the housemates and also cut a tempting cake.
Second twist was presented in the form of last year's 'Ek Number' manas Ajaz Khan. He was the first challenger of the Halla Bol series to enter BB house and when asked what he will do inside the house by Salman, he stated his opinion of clearing Sonali's loneliness.
Ajaz entered the house with much aplomb and we wonder what all dhamaka he has in store for us.