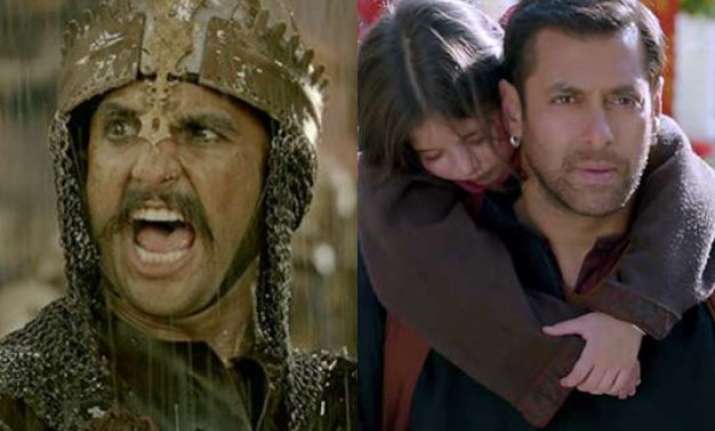 New Delhi: Last night was a happening one for Bollywood. The Screen Awards ceremony was a starry event attended by the who's who of the film industry.
Despite being stars that they are, there is a sense of nervousness they go through before the award is announced. The makers of the movie put in years of effort to receive a token of appreciation from fans. One can only imagine how it would feel if a presenter gets the name of the winner wrong.
In a glaring similarity to the faux pas at the Miss Universe Pageant of 2015, presenter Kiran Juneja announced the wrong name of the winner last night at the Screen awards ceremony.
Wife of filmmaker Ramesh Sippy, Kiran was the announcer of the award for best story of a film. At this point, Kiran got confused and announced Sanjay Leela Bhansali's magnum opus movie Bajirao Mastani as the winner when the real winner was Kabir Khan's Bajrangi Bhaijaan.
Soon after this goof-up, Kiran realised her mistake and apologised.
Both the movies Bajrangi Bhaijaan and Bajirao Mastani got critical acclaim and were a commercial success. While the former traced the journey of a simpleton played by Salman Khan, in reuniting a dumb Pakistani girl; the latter depicted the life of Peshwa Ruler Bajirao, essayed by Ranveer Singh.
At the Screen Awards, Ranveer won the award for his impeccable performance in Bajirao Mastani.