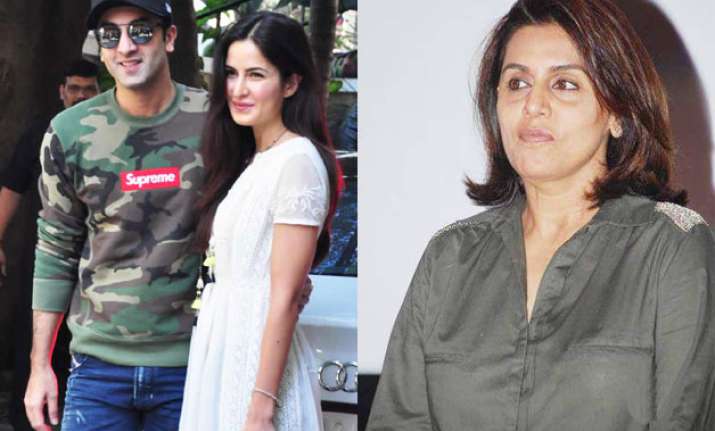 New Delhi: The year has begun on a rather unsavoury note for Ranbir Kapoor. The actor, who was madly in love with his lady Katrina Kaif, surprisingly had a break-up.
Indeed, their break-up came as a rude shock for everyone because there were speculations that Ranbir and Katrina might get hitched this year.
However, looks like destiny had her own plans and the couple parted ways.  
While tongues are wagging speculating the reason behind their split, the now ex-couple chose to stay mum over this.  
From Ranbir-Katrina's respective ex-flamed to the Kapoor family, everyone faced the brunt of this break-up.
While the actual reason behind their split is still a mystery, there had been reports that it was because of Ranbir's mother Neetu Singh that the 'Tamasha' actor chose to call it quits with his lady love.
However, Neetu has finally decided to break her silence over this much talked about break-up.
During a recent media event when the veteran actress was quizzed about RanKat's breakup, she said, "What should I say? Everyone has their own life, so I don't want to say anything."
Well, her statement did raise a lot of eyebrows.
Apparently, Neetu hasn't been much fond of the 'Phantom' actress and didn't want her son to marry her. Interestingly, she didn't share cordial relations with RK's ex-girlfriend Deepika Padukone as well.
We wonder, if Neetu Singh will ever find a girl suitable for her 'mamma's boy' Ranbir Kapoor.