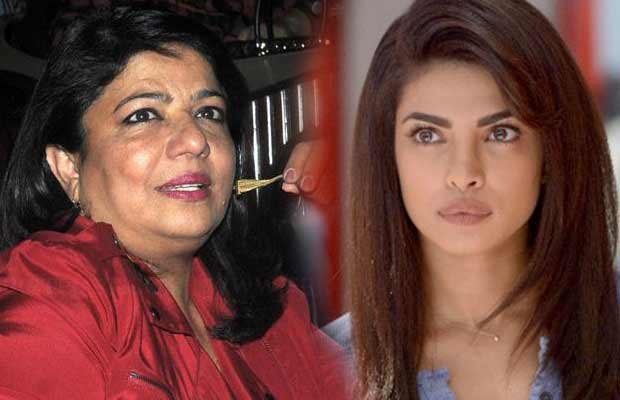 Amid good news of attending Emmy Awards and visiting Jordan, Priyanka Chopra has paved way for yet another controversy. The Bollywood actress attended the premiere of her Sikkimese production Pahuna: The Little Visitors at the Toronto International Film festival (TIFF). When the actress was asked to speak about her production venture, Priyanka Chopra said Sikkim is "very troubled with insurgency and troubling situations". Her statement angered several people and at once, PeeCee had to face varied trolls on Twitter. After releasing her mistake, Priyanka Chopra and her mother Madhu Chopra have now extended apologizes.
Condemning the statement, the tourism minister of Sikkim Ugen Gyatso had sought an apology from Priyanka. In response, the actress apologized to the Sikkim government. Meanwhile, mother Madhu Chopra spoke to Gyatso and expressed regret for her daughter's comment. 
"Her mother spoke to me over phone and has apologised for the comment," Ugen told India Today Television.
Priyanka Chopra infamous statement at TIFF read, "Sikkim is a small state in the North-east of India which never had a film industry or anyone who made a film from the region. This is the first film ever that's come out of that region, because it's very troubled with insurgency and troubling situations".
Her incorrect statement received a lot of backlash on social media and, within no time Priyanka was slammed for being politically illiterate" and "pea-brained".
Have a look at how members of the social media reacted to Priyanka Chopra's incorrect statement about Sikkim.
Sikkim and insurgency....!!!??? That sounds nuts #PriyankaChopra
Plz get ur facts correct...#Sikkim is such a lovely n peaceful state...

— Pbg (@Prerona_Gohain) September 13, 2017
strongly condemn the statements of @priyankachopra against #Sikkim
Shame on you #PriyankaChopra

— Shubham Tamang (@ShubhamTamang) September 14, 2017
@priyankachopra it might be a honest mistake for you, but for a tourism dependant state like ours, a honest mistake can have a huge impact

— binita chamling (@BinitaChamling) September 13, 2017
@priyankachopra get your facts right before speaking out. #Sikkim is one of the most beautiful states of our country. #NoInsurgencyInSikkim

— Jayesh Veeraraghavan (@JayeshRaghavan) September 14, 2017
This isn't the first time that Priyanka Chopra has faced criticism on social media. Right from visiting PM Modi in a short dress to lip job, the actress is always surrounded by controversies.
For more entertainment news and updates, follow our Facebook page