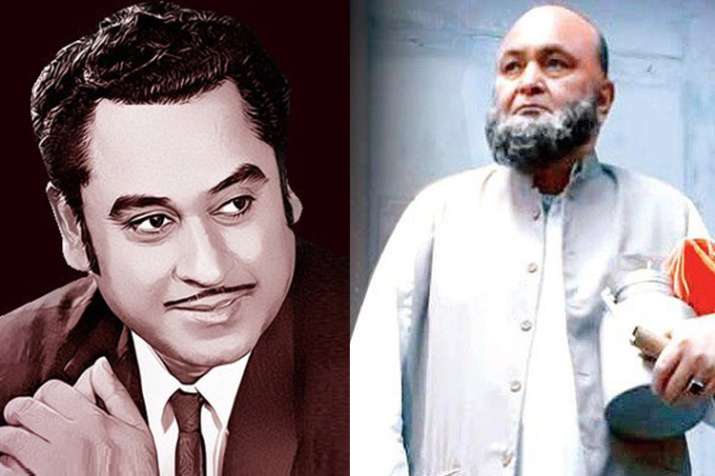 On the legendary singer Kishore Kumar's 89th birth anniversary, we have compiled few unknown facts about the him. Meanwhile, here is what Mulk director Anubhav Sinha said about his film ban in Pakistan. He is hopeful that progressive Imran Khan will make things better.
Kishore Kumar's 89th birth anniversary: Few unknown facts about the legendary singer 
The multi-faceted personality Kishore Kumar, who was not just a singer but a popular actor as well. The legend will always be remembered for series of hit classical tracks including Mere Mehboob Qayamat Hogi, Ek Ladki Bheegi Bhaagi Si, Koi Humdum Na Raha, Chedo na Meri Zulfen and others. Apart from singing, Kishore Kumar also marked his mark in the Hindi cinema by giving many hit films including Chalti Ka Naam Gaadi, Half Ticket, Pyar Kiye Jaa, Paisa Hi Paisa and others. 
Kishore Kumar's are so lively that it can easily uplift anyone's mood. Although, the legend was known for his energetic singing, but has faced several ups and down in his personal life. 
Kishore Kumar and actress Madhubala's relation were said to be an ugly one after she fell ill. It was also said Kishore left her during her last days. Earlier during an interview with Filmfare, his brother Ashok Kumar said, "She suffered a lot and her illness made her very bad-tempered. She often fought with Kishore and would take off to her father's house where she spent most of her time."
Mulk director Anubhav Sinha: Hope 'progressive' Imran Khan makes things better
Filmmaker Anubhav Sinha, whose "Mulk" has not been cleared for release in Pakistan, hopes the country's Prime Minister-in-waiting Imran Khan, being progressive, will make things better. "Mulk", says Sinha, is a love story between Hindus and Muslims.
On the sidelines of a private screening of the film for the cast and crew here on Friday, Sinha spoke about the ban on the movie in Pakistan.
He said: "I am surprised why my film is banned in Pakistan. I want the citizens of Pakistan to watch this film and judge if their government does not wish to be friends with us.''
"They do not want us to talk about harmony and co-existence because their kitchen runs on this issue, and people need to understand this. And I seriously want to know why this film is banned in Pakistan because in my film, there is no language issue, no religious issue, it doesn't talk badly about society and nothing wrong is said about Pakistan,'' he said.
A R Rahman: Don't think India's musical heritage is dying
Music maestro A R Rahman said that India's musical heritage may lack exposure but it is not dying as its roots are deep in tradition and people have a spiritual connection with it. The double Oscar-winner has travelled across India to find rare instruments and hidden musical traditions in his maiden non-fiction series, "Harmony with A R Rahman", being launched on Amazon Prime on August 15.
The quest underscored what Rahman always thought was true about India -- every street has a musical legacy. Rahman will interpret these traditions in a modern context on the show.
"I don't think India's rich musical heritage is dying, only the exposure is dying. People love traditions and it is beyond anybody's money or power. It (music) is the lifestyle of so many people. I was talking about this place in Kerala, Kalamandalam, where they have this guru-shishya thing and they have a place in Chennai which has a fees of Rs 370 per year and they teach folk music, classical music and dance. In Rajasthan, every kid sings amazingly well and also in Punjab," Rahman told PTI in an interview.