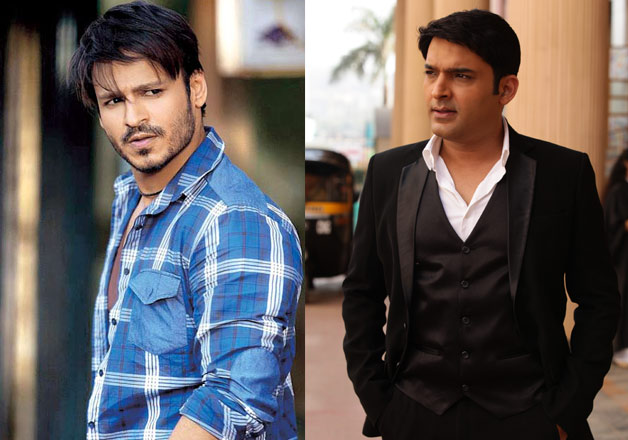 After receiving much of flak over his callous tweet about BMC, Kapil Sharma is now getting support from B-town celebs.
Actor Vivek Oberoi has come out in support of Sharma and stated that he is not a criminal rather a good human being.
He also mentioned the humane side of Kapil when he himself came to Vivek and volunteered to raise funds for kids fighting with cancer. Vivek has been working for the cause for a couple of years now.
"I believe he is good human being. I also believe in another thing -- if you are in a position where you can help sort out some sort of mess, you should", Vivek told IANS
In fact, Oberoi also volunteered to help Kapil in any way he can in this controversy through his political connections.
"I know that from my personal experience, so I think if I can help him, I will", he added.
According to media reports, Kapil has sought Vivek's help to reach out to Maharashtra Chief Minister Devendra Fadnavis after his tweet complaint of bribe demands by the civic body Brihanmumbai Municipal Corporation ended up in a row.
Earlier, Sohail Khan and Arbaaz Khan too had been vocal about supporting Kapil Sharma and said everyone has the right to express their opinions.
"The Kapil Sharma Show" host said in his tweet alleged that the BMC officials have asked for a bribe of Rs 5 lakhs for expediting his office work. Kapil even taunted Prime Minister Narendra Modi about his claims of bringing 'achche din' in India.