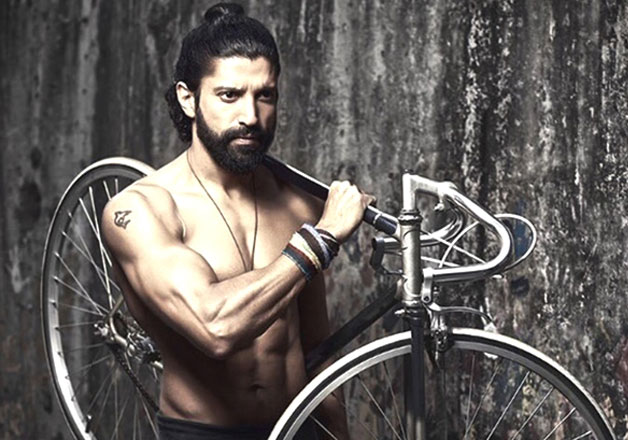 Bollywood actor Farhan Akhtar has been one of the finest actor who is known not just because of his acting prowess, but also for his magnificent style sense and his fitness streak. In fact, the fans went gaga when Farhan flaunted his abtastic physique in 'Bhaag Milkha Bhaag'.
But despite all the praises he received for his physique, Farhan admitted to be that he doesn't like that kind of body and is quite shy about showing it off as well. In fact, one his shirtless picture took six years to shoot just because of the actor's hesitance.
During a recent chat show, when Farhan came across his shirtless picture clicked by ace photographer Dabbo Ratnani for his calendar, he admitted that he was quite reluctant to pose bare chest.
"It took Daboo about six years of trying to convince me to do a shot for him without my T-shirt on", Farhan said.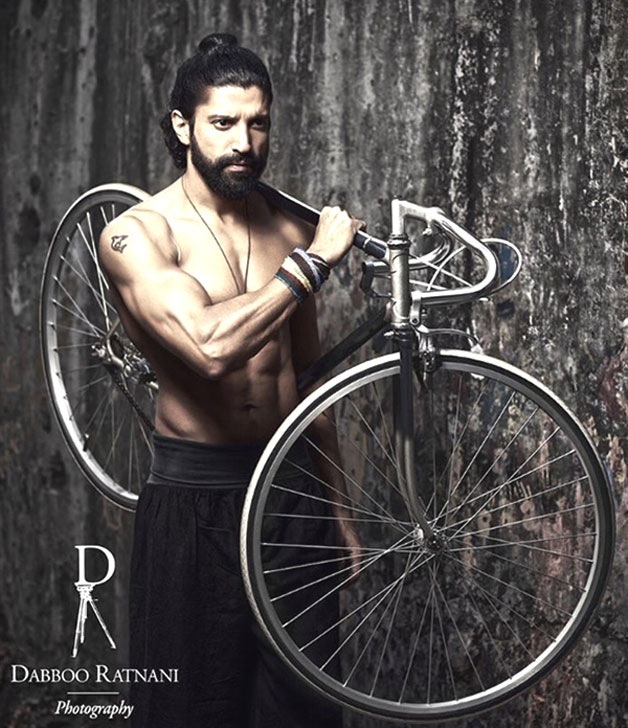 He further stated that every time Dabboo would approach the 'Rock On'  star, he would come up with some or the other excuse to avoid it.
Talking about his unwillingness to pose topless, Farhan said that he prefers to pose for the camera with his clothes on.
"You don't like you really have much of a physique going on below it", he added.
But, despite all his reluctance, the photographer finally convinced Farhan to ditch his t-shirt once for the camera and the two clicked this steamy picture last year when the actor was shooting for 'Rock On 2'.
However, Farhan averred that he was way too conscious while the photoshoot considering that it was shot on a roadside as Dabbo had liked a particular wall for the background.
Farhan's searing picture was a part of Dabbo's 2016 calendar and it surely turns the fire on.