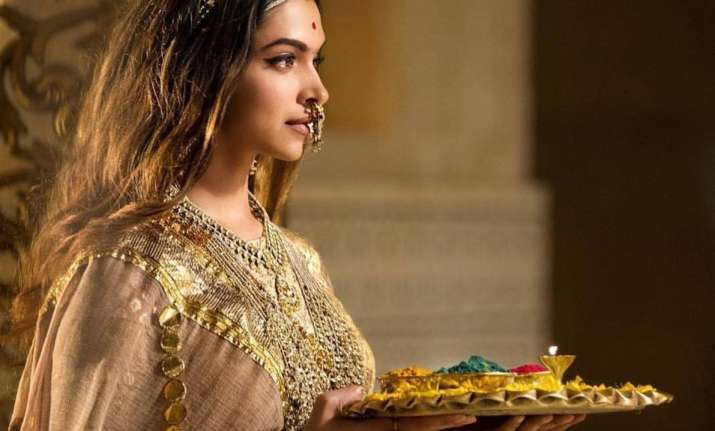 Sanjay Leela Bhansali's Padmaavat finally saw the day of light on 25 January. The period drama has been winning hearts everywhere and, has already earned more than Rs 100 crore at the box-office. Ranveer Singh as Alauddin Khillji and Deepika Padukone as Rani Padmimi created magic onscreen and left the audience mesmerized. However, the film received criticism for it's Jauhar scene. Some people, including actress Swara Bhaskar opined that Padmaavat glorified the practice of Sati and Jauhar. Now, Deepika has reacted to such criticism saying that the makers did not endorse Jauhar at all.
"Let me put things in perspective. We are not endorsing 'Jauhar'. You must see the scene/practice in context to the period in which it was shown. And when you do that, you will realise, it's so powerful. You do not feel like she is doing anything wrong. You want her to embrace the flames because she is going to be united with the man she loves", Deepika Padukone was quoted as saying to DNA.
Recently, Deepika talked about Padmaavat's success and said that the tough times had been overtaken by the love of the audience. "At this point I am not thinking about the last three months. The last three days have been so overwhelming that nothing else matters. I am in a mood to celebrate. I am grateful for all the love and support," Deepika said while interacting with the media.
The film also stars Shahid Kapoor, who plays the role of Maharawal Ratan Singh and Ranveer Singh, who plays Alauddin Khilji, but it was Deepika who faced the wrath of Rajput community who issued death threats to her.
"When Rani has so much strength, why would she need others? In my personal life I fight my own battle, I don't need anyone," she added.
For more entertainment news and updates, follow our Facebook page