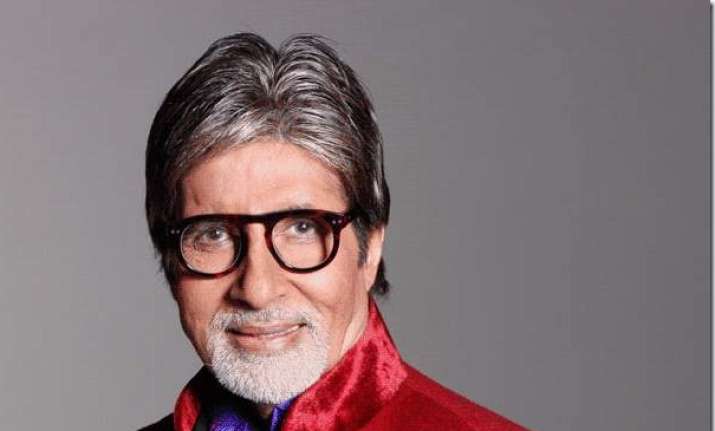 Amitabh, 75, has penned in a foreword for "Pink: The Inside Story" (HarperCollins/226 pp/Rs 299). He wrote, "Many crimes against women go unreported because women are scared to go to the police station, where they may face further harassment. Legal recourse is the fundamental right of every citizen and women have been denied that right because society does not like a woman who confronts her tormentors." 
The book, by film historian Gautam Chintamani, chronicles the making, impact and script of Pink, which bagged the National Award for Best Film on Social Issues for provoking discussions on crimes against women.
Amitabh's statement fits in a pertinent way as far as the current scenario in the global entertainment industry is concerned.
After multiple women stood up and raised their voice against Hollywood producer Harvey Weinstein for sexual harassment and rape, more women have spoken out about their experiences with filmmaker James Toback and even actors Kevin Spacey and Dustin Hoffman.
"Women today are more educated and financially more secure; they are ambitious and assertive; and yet, there seems to be no end to the atrocities perpetrated against women. You just have to pick up the newspaper every morning to know this," Big B wrote.
He said that he himself chose to feature in a film like "Pink" (2016) -- which highlighted how "no means no" -- because "as an older member of the industry, I felt there needed to be a change in my engagement with my profession".
In the film, he essayed Deepak Sehgal, a lawyer who fights in favour of three girls and makes valid arguments to highlight the issue of consent and a woman's right to say no.
Big B said in the book that his relationship with the three girls reminds him of his own bond with his granddaughters.
"It's important for me that they grow up in a society that offers them the necessary protections and privileges," he added.