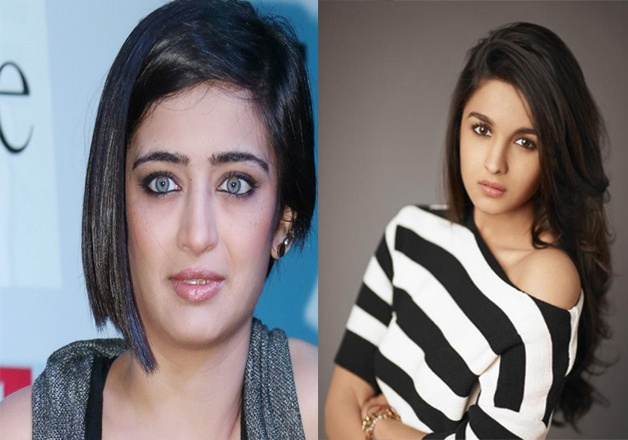 Actress Akshara Haasan who will next be seen in 'Laali Ki Shaadi Mein Laddoo Deewana' was all praises for Alia Bhatt. She said that the dimpled beauty challenges and inspires her as an actress adding that Alia is a wonderful person.
The 'Shamitabh' actress stated that after Alia's debut film 'SOTY', she has improved as an actor.
"I remember watching her since her first movie 'SOTY'. I love the way she has grown up as an actor. I really respect her for that. It's beautiful to watch her on-screen," she said at the press conference of the film on Monday.
"She is natural and acts with ease. Kudos for what she has achieved for herself," added the daughter of actors Kamal Haasan and Sarika.
On being asked about any competition between them, she said, "We always face competition even when we are in high school. Fortunately, when I met her, I felt she is a wonderful person... Alia challenges me and inspires me as an actress. If she can do, I would like to do my best as well."
Akshara, 25, who made her film debut with "Shamitabh" spoke about her delay in signing the next project, "I guess I wasn't fit for the roles I was offered. I found a lot of soul and emotion in this role. The story is very realistic."
Akshara plays a strong-headed modern girl from Vadodara in the film, which revolves around a royal marriage and quirky characters hilariously trapped in their own tragedies.
Akshara is featured opposite Vivaan Shah in the film. Written and directed by Manish Harishankar and produced by T.P. Aggarwal and Rahul Aggarwal, the film is set to hit the screens on April 7.
(With IANS Inputs)