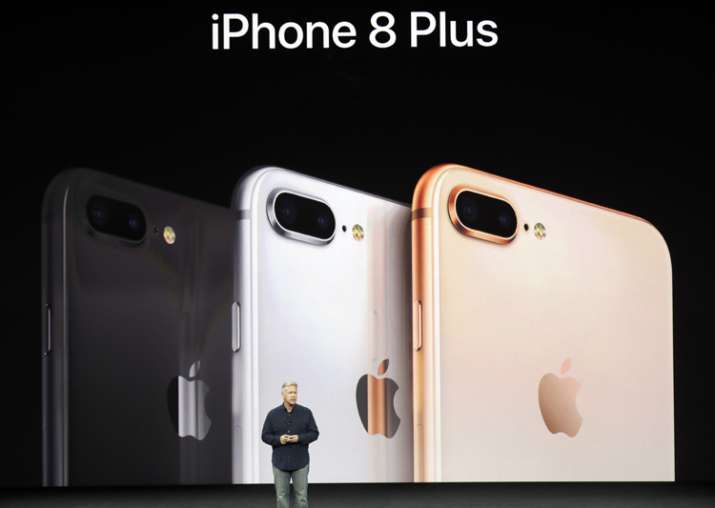 In a big news for iPhone enthusiasts, Reliance Digital is believed to have worked up a plan that will push buyers into buying Apple's latest iPhone 8 and 8 Plus. An IANS report, citing industry sources, claimed that Reliance Digital is set to offer a 70 per cent buyback on iPhone 8 and 8 Plus of the original purchase price on return of the device after a year.
While more on the scheme are still awaited, customers can pre-order iPhone 8 and iPhone 8 Plus beginning September 22, 2017 at Reliance Digital, Amazon.in, www.Jio.com and Jio Store, and both will be available in stores starting September 29, 2017.
The offer, as per available information, does not apply to the iPhone X, which will be available for pre-order from October 27, and for purchase from November 2, 2017.
Reliance Jio is also believed to have launched a Rs 799 tariff plan especially for iPhone 8 which will provide 90 GB of data per month for post-paid users, over and above the free voice, SMS and complimentary subscription to Jio's premium applications. The Rs 799 plan is also available for pre-paid users with a 28 day validity, the report cited its sources as saying.
That is not all. Customers will also be able to avail Rs 10,000 cashback on September 29, the day the phones will be available at stores, when they use a Citibank credit card to purchase the phone.
Apple has priced iPhone 8 and iPhone 8 Plus at Rs 64,000 and Rs 73,000 respectively. Assuming that one opts for the iPhone 8, priced at Rs 64,000, and avails the 70 per cent buyback offer, the effective cost of using the iPhone 8 for a year would be just Rs 19,200, since Reliance Digital will return Rs 44,800 (70 per cent) on return of the phone a year later.
Going by the same calculation, the iPhone 8 Plus priced at Rs 73,000 would cost you a meagre Rs 21,900 for a year's use.
Of course, we are still awaiting details on the terms and conditions that would apply and whether users will need to register for the new scheme and the procedure involved in it.