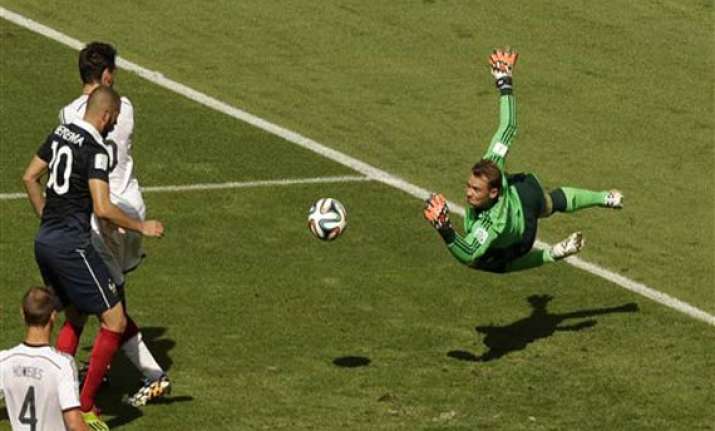 RIO DE JANEIRO :  When France striker Karim Benzema burst into Germany's penalty area late in Friday's World Cup quarterfinal match, goalkeeper Manuel Neuer showed no signs of panic.
Rather than go to ground or commit too early, Neuer stood tall and forced Benzema to make a snap decision. The Real Madrid striker aimed for a gap in the top corner of the net but Neuer anticipated it perfectly and palmed the ball away, preserving Germany's 1-0 lead to reach the semifinals.   
Neuer's tendency to charge off his line caused some alarm in the second-round match against Algeria. Against France, it was his composure that stood out.   
Late in the first half, France winger Mathieu Valbuena's curling shot seemed destined to find the net until Neuer pounced athletically to tip it away.