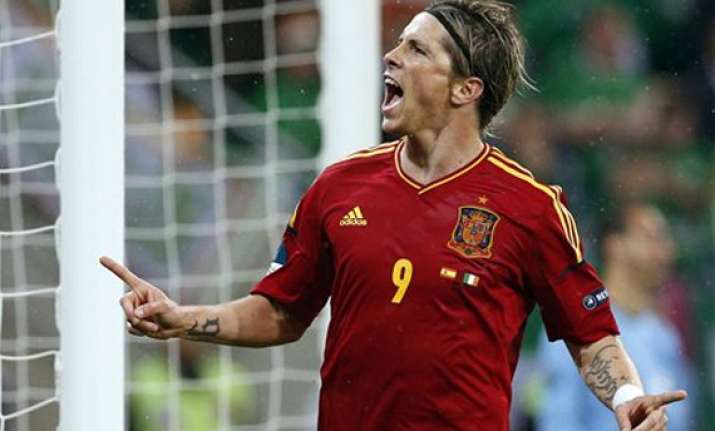 Poland, Jun15: Spain's attack is evolving into a ruthless force again at the European Championship, and that spells bad news for opponents.
Fernando Torres and Cesc Fabregas have combined for four of the defending champions' five goals after two games. Spain's attacking options were on display in the 4-0 win over Ireland on Thursday, after coach Vicente del Bosque was criticized for using six midfielders in the 1-1 draw against Italy on June 10.
Torres says "we've scored different kinds of goals and the great thing is Spain has very good players and a lot of options."
Spain and Croatia lead Group C with four points before their decider on Monday.