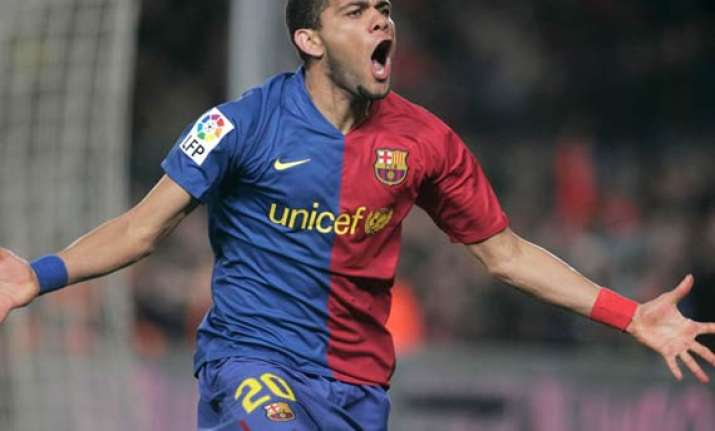 BARCELONA, Spain: Brazil defender Daniel Alves says he wants to stay at Barcelona even though the Spanish champions haven't yet offered him a contract extension.
The 30-year-old Alves is out of contract after this season.  
Alves says he is happy at Barcelona but "a club is like a business and when a business doubts how it's working, it's normal to look for alternatives."  
Barcelona has won 14 trophies -- including two Champions League titles -- since Alves' 30 million euros (then $46 million) transfer from Sevilla before the start of the 2008-09 season.