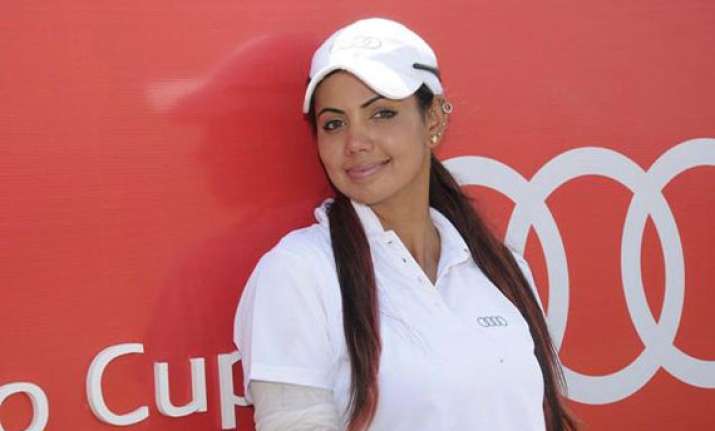 Mumbai, Feb 28: Sharmila Nicollet won the third leg of the Women's Pro Golf tour 2013 as she shot a one over 71 to beat Neha Tripathi by two strokes at the Bombay Presidency Golf Club, here on Thursday.
Sharmila who started off with a birdie on the first hole followed by a bogey played a par round till the 12th hole.
Her consecutive bogeys on 13th and 14th hole followed by a birdie on 16th helped her finish the final round at one over 71.
Neha Tripathi who was the only player today to shoot a par round, finished as the runners up to the tournament falling short by two shots from the winner.
Her birdies on the first and 13th and two bogeys on the ninth and 14th helped her finish round three at par 70 and a total score of 213.
Veteran golfer Smriti Mehra had another disappointing day as she carded three over 73 and a total of 216 to finish third.
Smriti had double bogeys on the first and sixth and a bogey on the 18th with two birdies on second and seventh holes.
Rani Sonti finished fourth with a final round score of four over 74 and a total of 222. Vani Kapoor finished fifth with a total score of 225 and Saaniya Sharma was placed sixth with 226.
Sharmila Nicollet --211 (71, 69, 71) Neha Tripathi -- 213 (75, 68, 70) Smriti Mehra -- 216 (68, 75, 73) Rani Sonti -- 222 (73, 75, 74) Vani Kapoor -- 225 (78, 74, 73) Saaniya Sharma -- 226 (78, 74, 74).