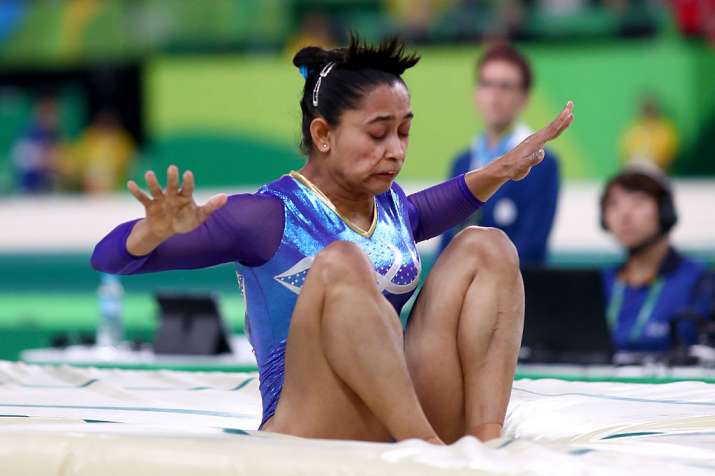 A fit-again Dipa Karmakar will join the gymnastics national camp next week but there is an air of uncertainty regarding her participation at the Commonwealth Games as coach Bishweshwar Nandi does not want to rush things. The Dronacharya awardee coach, who is credited with Dipa's spectacular fourth-place finish in Rio Olympics, said he would take a call only mid-March after seeing his ward's progress. 
Although Nandi has not completely ruled Dipa out of the 2018 Gold Coast event, to be held in April, he feels the Asian Games in August would be a more "realistic target". 
"I will closely monitor her progress but I do not want to rush things. If she is fit she will definitely go to Gold Coast. Achieving fitness is the priority and she has started slowly. It's 50-50 for Commonwealth Games now," Nandi told PTI. 
"I will be able to take a call by March 15 next year. We have two more important events lined up next year - the Asian Games in Jakarta and Palembang, and the World Championship in Doha. So I want to go slowly," he said. 
Executing the Produnova, also known as the 'Vault of Death', to near perfection, the diminutive Agartala girl became a national sensation in a sport little known in India. 
But she has been out of action post-Rio owing to a ligament tear in the right leg and was operated by Dr Anant Joshi in Mumbai. 
"Even football icon Cristiano Ronaldo has gone to surgery many times. I am hopeful that she will be back to her best soon," Nandi said.