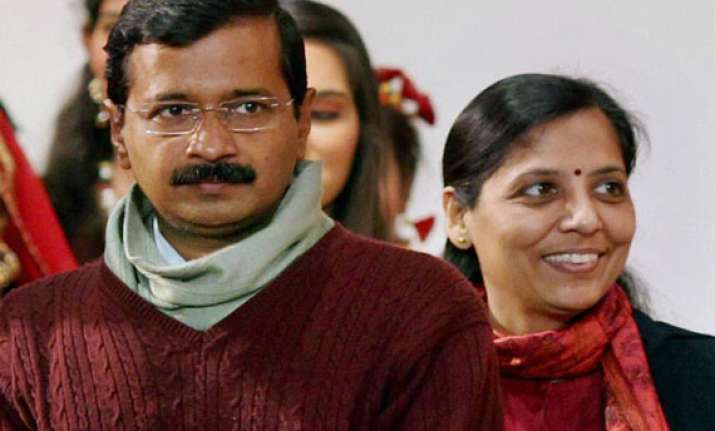 New Delhi: Delhi Chief Minister Arvind Kejriwal vowed to resign if the Jan Lokpal bill is not passed Friday in the assembly, which was Thursday crippled by protests by BJP and Congress members.
"We will try to introduce the Jan Lokpal bill tomorrow. If it is gets beaten and defeated by the Congress and BJP, I will resign," Kejriwal told reporters here.
The Aam Aadmi Party (AAP) wants to pass the bill, which is aimed at curbing corruption in high places, in this four-day session which started Thursday.
But if the session was not allowed to be held Saturday and Sunday despite the chief minister's desire, it would be extended.
Kejriwal came down strongly on the Bharatiya Janata Party (BJP), the main opposition, and the Congress, which ostensibly props up his minority government.
"This is the first time in the history of India that both the Congress and the BJP had such a synchronized setting," he added. "It was very well coordinated.
"This what we wanted. Both the parties have a coalition," Kejriwal said, speaking partly in Hindi and partly in English.
As if to prove Kejriwal right, legislators from the Congress and the BJP repeatedly came up to Speaker M.S. Dhir, who is from the AAP, and forcibly turned the microphones towards their sides to raise slogans.
The house witnessed unending uproar since Thursday afternoon, with both the BJP and Congress members demanding the resignation of Law Minister Somnath Bharti over his alleged misbehaviour with African women.
The chief minister said the reason for the BJP-Congress bonhomie was his government's steps against a leading business house.
This, he said, prompted the two parties to oppose the AAP "aggressively".