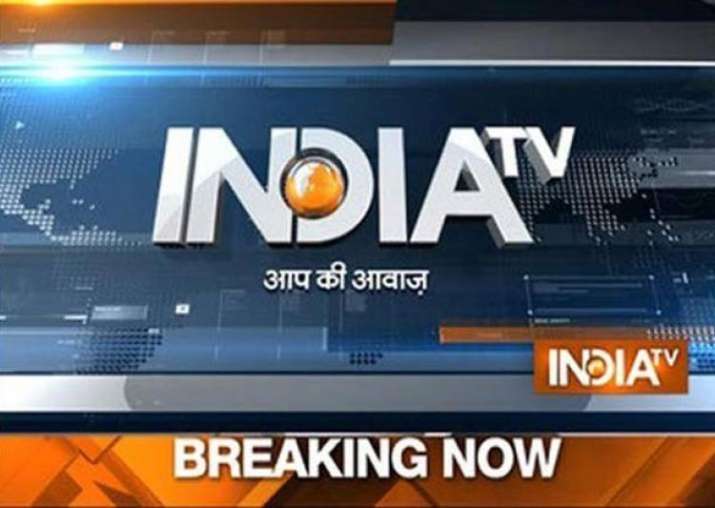 National News-
Brahmin face, daughter-in-law: Sheila Dikshit checks all boxes as Cong face for UP elections
Congress is pinning its hopes for revival on former Delhi chief minister Sheila Dikshit in Uttar Pradesh. A Brahmin face, Dikshit has already played the 'daughter-in-law' card in a bid to regain the party's Brahmin electoral bank in the state. Read more.
IAF denies permanent commission to Pooja Thakur, who led Guard of Honour on Obama's visit
Wing Commander Pooja Thakur, who led the Guard of Honour for US President Barack Obama at Rashtrapati Bhawan during his visit in January 2015, has moved court after the Indian Air Force (IAF) denied permanent commission to her. Read more.
Pakistan harbours militants, extols virtues of terrorists: India at UN
India today launched a sharp attack on Pakistan for raising the Kashmir issue at the UN saying "it is a country that uses terrorism as state policy and provides terrorists sanctuary". Read more.
Amid rising food prices, India's June WPI hardens to 1.62%
India's wholesale price index saw a sharp rise in June to 1.62% from last month's 0.79% amid pricier vegetables and a small uptick in manufactured goods. Read more.
Dadri lynching: Court orders FIR against Mohammad Akhlaq's family for alleged cow slaughter
A local court today ordered the Greater Noida police to register an FIR against the kin of Mohammad Akhlaq, allegedly lynched by a mob in September last year on a suspicion that he had consumed and stored beef, for alleged cow slaughter. Read more.
SC refuses to stay NEET ordinance, but expresses "deep displeasure" to government
The Supreme Court on Thursday refused to stay the National Eligibility cum Entrance Test (NEET) ordinance allowing states to conduct separate entrance tests for admissions to MBBS, BDS courses for the academic year 2016-17. Read more.
Talgo clocks 180 km per hour, beats Gatimaan to become India's fastest train
Talgo, a train manufactured by a Spanish firm, surpassed the record of Gatimaan Express by setting a benchmark of becoming the fastest train in the country by clocking a speed of 180 km/hr by covering 84 km in 38 minutes in a trial conducted by Railways on Mathura-Palwal route. Read more.
International News-
PM Modi congratulates UK's new PM Theresa May, lauds Cameron for strengthening ties with India
Prime Minister Narendra Modi today congratulated Theresa May for taking over as the Prime Minister of United Kingdom and said he looked forward to working with her for stronger bilateral ties. Read more.
Kashmir will become Pakistan, says Hafiz Saeed, Twitter suspends official account
In an attempt aimed at putting an end to militants inciting violence in the restive Kashmir Valley from across the border, social networking service Twitter today suspended the Jamaat-ud-Dawa (JuD) chief Hafiz Saeed's account 'HafizSaeedLive'. Read more.
Respect tribunal's ruling on South China sea, Philippines tells China
The Philippines today asked the Chinese government to respect the ruling of the international tribune on South China Sea dispute. Read more.
Business News-
Tata Group's Indian Hotels Company sells historic Taj Boston for Rs 837 crore
Indian Hotels Company (IHC), part of the Tata Group, which runs the brand of Taj Hotels Resorts and Palaces, on Wednesday said it has sold the historic Taj Boston hotel in the US to a consortium comprising New England Development, Eastern Real Estate, Rockpoint Group, Lubert-Adler and Highgate for $125 million (Rs 837 crore). Read more.
Reliance Jio 4G to commercially launch on August 15, free voice calls and data in offing: report
The much-awaited commercial launch of Reliance Jio 4G services could happen on August 15. Jio services are currently available only for the company's employees and customers who buy a LYF smartphone. All that and more could change, if reports are to be believed. Read more.
Ahead of Jio launch, Airtel announces 50 pc data back offer for downloads
On a day that reports suggested that the much-anticipated commercial launch of Reliance 4G services Jio would happen on August 15 and bring with it some exciting calling and data offers, Airtel, one of India's largest telecommunications services providers, today announced the launch of Happy Hours for its prepaid customers. Read more.
TRAI seek public view on Wi-Fi models, expects 90 pc cut in data price
Telecom regulator TRAI on Wednesday issued a consultation paper seeking public views to let non-telecom companies to participate in setting up public Wi-Fi hotspots. Read more.
Entertainment News-
1983 World Cup win to be made into a film soon, Anurag Kashyap's Phantom films bags rights
One of the happiest memories etched in the minds of cricket lovers is the historic World Cup Win of 1983. Luckily for every Indian, production house Phantom Films will soon make a movie on historic win. Read more.
Shah Rukh launches Sania Mirza's autobiography; calls her 'rani of racket' (see pics)
Bollywood superstar Shah Rukh Khan showered praises on Tennis sensation Sania Mirza during the launch of her autobiography titled 'Ace Against Odds'. Read more.
Hahaha! Ranveer Singh answers questions about marrying Deepika in the most hilarious way!
Bollywood actor Ranveer Singh is back in town. The 'Bajirao Mastani' star landed in Mumbai early this morning after spending three months in Paris. As he came back after so long, it was obvious for media to bombard him with questions. The latest buzz in town was about Ranveer and Deepika's secret engagement so the media quizzed him about the very same. Read more.
Sports News-
India jumps eleven places to 152nd in FIFA rankings
Riding on their back-to-back wins over Laos last month, India made a big leap of 11 places to occupy 152nd spot in the latest world football rankings issued by FIFA.
R Ashwin praises new coach Anil Kumble, says 'he understands bowlers' psyche'
Team India's off-spinner R Ashwin today praises new head coach Anil Kumble, describing him as a disciplined man who has brought in a lot of energy into the young team. Read more.
Sports Minister Vijay Goel visits ailing former hockey legend Mohammad Shahid
Union Sports Minister Vijay Goel  visited ailing former hockey legend Mohammad Shahid on Wednesday. Read more.