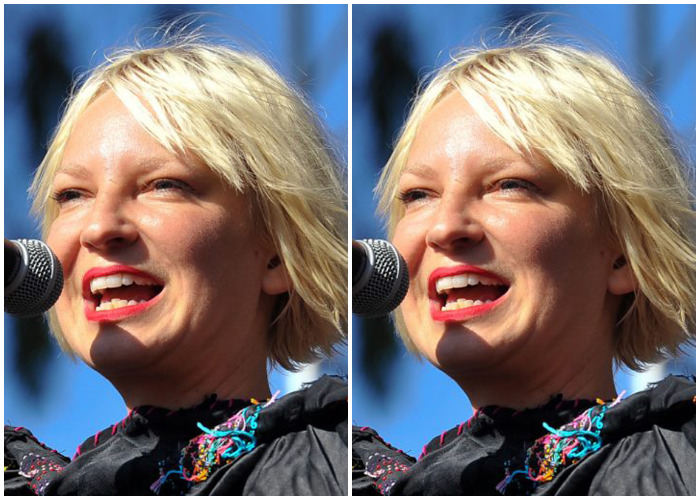 Australian singer and songwriter, Sia says she struggled with her body image for many years as she wanted to fit the stereotype of a pop star.
In an interview with Rolling Stone magazine, the 'Cheap thrills' hit-maker admitted that she always felt that she needed to be thin to be a successful musician, reports dailymail.co.uk.
The 42-year-old songwriter said that her insecurities at the moment are, "Um, mostly, 'Fat f**k, fat f**k, fat f**k. Tree trunk, tree trunk, fat f**k, fat f**k, tree trunk, tree trunk, loser, loser, fat f**k."
"I have dieted like crazy over the last 10 years. Trying to fit into the stereotype of, like, 'Hot pop star'. Somebody did say, 'You don't have to be a model. You're actually an artist ... It literally doesn't matter what you look like'," added the singer, who suffers from bipolar disorder.
Sia, whose full name is Sia Kate Isobelle Furler, dated filmmaker Erik Lang for two weeks before they got engaged in 2014, but divorced just two years later.
She also opened up about what it is like using dating apps like Tinder in her 40s.
"I went on a couple of dates, and they were nice. It was very funny, and it was great practice. I'm trying to practice intimacy. 'Cause we don't date in Australia. We just get together."
(With IANS Inputs)
For more fitness updates, check out our Facebook page!