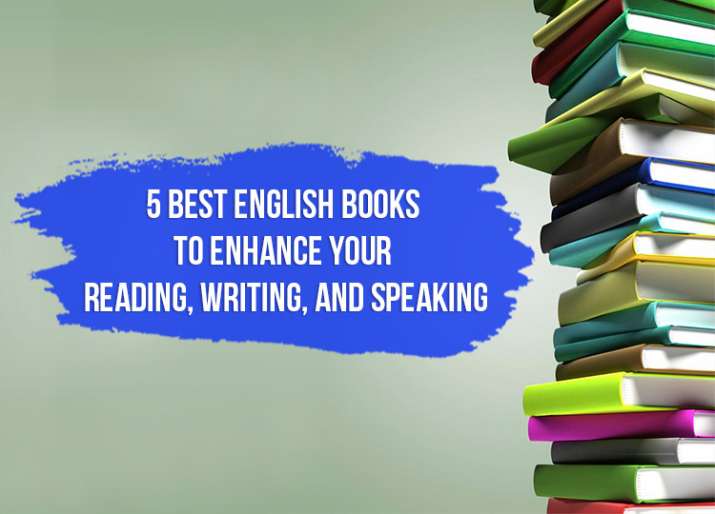 It is always important to feel confident in whatever language you choose to communicate in. Being fluent and having command over language not only boosts your confidence but certainly takes you to another level of success.
You should be familiar with different words, phrases and punctuation in English grammar. Basically, if you want to be a reader, read aloud even if you have got a different accent. If you want to be a writer, be a grammar Nazi and admit it. If your ambition is to become a public speaker, practice your skills as much as you can.
So, to help you to achieve your goals and excell in your skills in every section of English language, we have complied a list of five handpicked English books only for you!
For Writing
1. Word Power Made Easy by Norman Lewis
This book is on the top spot for two reasons - one, it's not a book only for people who are under-confident over their skills but this book is meant for all. One will start reading this book and would read it again. Two, this book is not limited to any particular skill but caters every section of English language with solved practice papers.
2. Eats, Shoots & Leaves: The Zero Tolerance Approach to Punctuation by Llynne Truss
This book is handcrafted by the author and her personal experiences towards what she calls 'injustice to Punctuations'. The distinctive writing style makes this book a fun way of learning. This is a definite purchase even if you are looking for a simple book for casual reading.
3. Usage And Abusage: A Guide To Good English by Eric Partridge
Usage and Abusage is the right book that gives you clarity on picking up the correct words, participles and conjunctions. This reference book is highly reccommended with its update version by author, Janet Whitcut who added a section of 'Vogue Words'.
Research shows that the vocabulary gap between children's language skills is widening, so @kashleyenglish explains how you can use #WordPower to close it... https://t.co/s3tWkMbIoo pic.twitter.com/XX6ps7RctP

— Teach Primary (@TeachPrimary) June 7, 2018
Books recommended For Spoken English
4. Spoken English (English Improvement for Success) by Alison Reid
As the name suggests, this practical book focuses on verbal communication. It helps its readers to frame better sentences and to speak with confidence in public.
Tip: Speaking skills improve a lot with practical conversations. In case you don't have anyone to practice with, you can stand in front of a mirror and speak with your reflected self.
For Reading
5. The Diary of a Young Girl by Anne Frank
Truly there is no perfect reading book and there can't be. Reading is a skill that you develop over period of time. We did mention The Diary of a Young Girl because it is a book written by 16-year-old girl and in the form of a diary. So what can be a better way to start reading someone's handwritten diary.
Remember #AnneFrank's Wisdom in the World's Darkest Moments and See the Good in Others Today! #inspiration #motivation #TuesdayThoughts https://t.co/VGE1i8C8H6 via @NNP_W_Light pic.twitter.com/ngBU5R8Jie

— Kathryn Knight (@k_knightbooks) June 18, 2018
Also, here we mention a few more books for beginners, including The Old Man and the Sea by Ernest Hemingway, The Room on the Roof by Ruskin Bond, The Fault In Our Stars by John Green, The God of Small Things by Arundhati Roy, and Selected Short Stories by Mulk Raj Anand.
Tip: Depending on your interest and genre, you can start reading any book that you find easy-to-comprehend