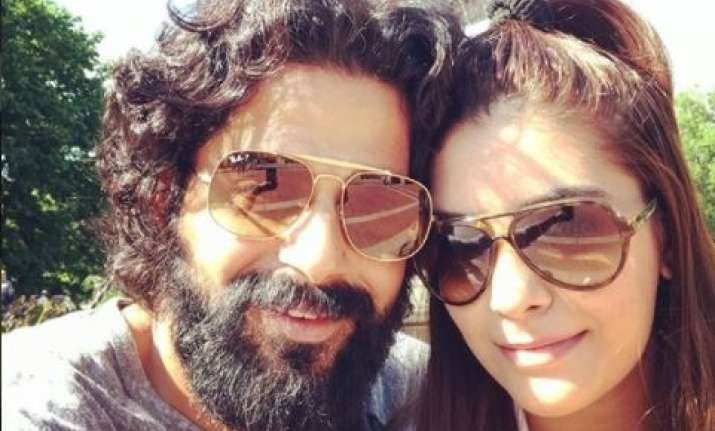 TV's popular couple Pooja Gor, who rose to fame from 'Mann Kee Awaz Pratigya' and Raj Singh Arora, who gained popularity after his youth-oriented TV show 'Remix' have been dating for a long time now and have never shied away from showing their love for each other on social media. 
Now, the news is abuzz that Pooja Gor and Raj Singh Arora will be seen sharing screen space in a special music video.
They will be seen in a music video "Love isn't blind" for BIG FM, read a statement. 
The video narrates an extraordinary love story of a real-life couple. 
"At first, during the narration, I thought it was a fictional love story, but I was astonished to hear that it was the story of Santosh and Jyoti, a real-life couple and it just made my belief in love grow stronger," Pooja said. 
"It is definitely going to be a surprise for our fans as they get to see Raj and me together in a special Valentine's Day music video with a beautiful song," she added. 
As a part of BIG FM's association with "Kuchh Bheege Alfaaz", the radio channel has also got on board actor Zain Khan Durrani aka RJ Alfaaz to narrate certain parts of the music video.
The music video will release across the platform's social media channels on Valentine's Day eve. 
In 2017, Pooja and Raj completed 8 years of togetherness and took it to Instagram. 
Pooja posted an adorable picture of the two and captioned it saying "Yo! @dipikasikand just reminded me that we completed 8 long years of being together!! I totally forgot and I guess u did too. Kaise hai yaar hum. Dono khud hi bhul gaye. Well, congratulations @rajsingharora and all the best for the coming years. Can't believe u actually, willingly decide to stick with me everyday even after knowing every bit of me, the bad ones too. Love ya razzzuuuu. Happy anniversary. #8years #ohshit #cantbelieveit #mushystuff"
(with IANS inputs)