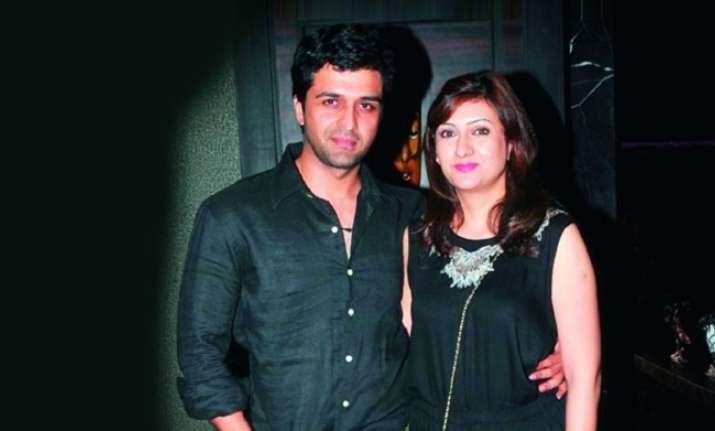 Sachin Shroff and Juhi Parmar's marriage was on the rocks ever since they tied the knot in 2009. The couple, who even featured in dance reality show Nach Baliye, is finally heading for a divorce. Fans are shocked to see their favourite telly couple calling it quits after almost 9 years of marriage. Speaking about her broken marriage, Juhi Parmar revealed that her marriage did not work since the first day due to differences. Although, they have been living separately for more than a year, their divorce still came out as a shock for their fans. They were trying their best to make their marriage work but unfortunately things got out their hands.
Talking to Bombay Times about her divorce, Juhi Parmar said, "We have sought divorce by mutual consent and our daughter Samairra's custody is going to be with me. I was very clear right from the start that I will be her sole custodian. Our marriage didn't work from the beginning. Incompatibility drew us apart; we could never be on the same page. Our backgrounds, mindsets, outlook and expectations from life were completely different. We tried our best, but our differences were irrevocable. I have not asked for any alimony because I am capable of taking care of myself. I just told Sachin to contribute towards child support so that we can secure Samairra's future; as parents, it's our collective responsibility."
Juhi's decision of parting ways with husband Sachin was because of her daughter Samairra as well. She didn't want her daughter to face the brunt of her parents' troubled marriage. Talking to a leading daily, she added, We decided that it was best to part ways, because a harmonious atmosphere is a must for a child. She is too young to understand what's happening in our lives. However, Sachin's absence isn't a new thing for Samairra as we have been separated many times. There have been times when Sachin has not been home and she is used to not seeing him around. However, she does ask about him at times."
Earlier there were reports that Juhi Parmar's short temper was one of the reasons behind her divorce. But the actress quashed the rumours. She said, "I do not have a foul temper. I'm just a transparent person who calls a spade a spade and I'm proud of being an honest and fearless person in today's times. People are writing loosely, assuming that it's the reason for our divorce. It is my request to all of them to stop judging. What happens between two people, only they will know. A marriage — successful or failed — involves two people and not one. It is easy to blame it on one person based on hearsay and jump to conclusions. I don't want people to write baseless rumours because when my daughter grows up and reads these stories, she will be hurt."
Juhi Parmar and Sachin Shroff tied the knot in February 2009. They have a daughter together named Samairra Shroff who is going to be 4 year old this month.