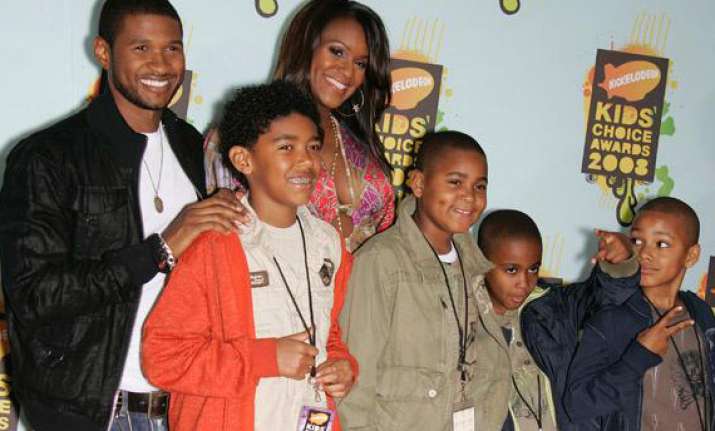 Los Angeles: Singer Usher's ex-wife Tameka Raymond has accused him of not being co-operative in taking care of their sons.
Usher shares the primary custody of their sons - Usher Raymond V, 5, and Naviyd, 4 - but he stormed out of a co-parenting class last year in July, which they were ordered to attend by the court. He hasn't been back since.
She says she's begged him to return, but so far, he's just ignored her, reports tmz.com.
Tameka is also angry that he enrolled one of their sons in football practice without her approval.
She wants a judge to hold Usher in contempt and order him to be a better co-parent