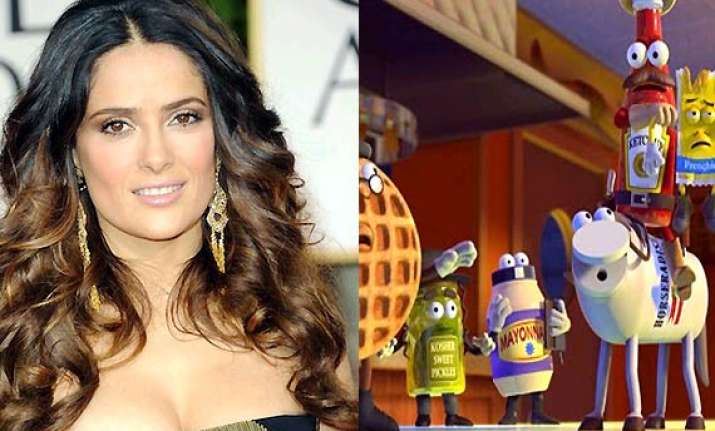 Los Angeles: Actress Salma Hayek will lend her voice to the 3D animated comic movie "Sausage Party", directed by Conrad Vernon and Greg Tiernan.
The Oscar-nominated actress will play character Teresa the Taco in the story. The film follows the Sausage and his friends who fall out of a shopping cart as they journey through the supermarket to get back to their aisles before the July 4 sale, reports deadline.com
The 47-year-old star will join an A-List voice cast including Seth Rogen - who also penned the script and other celebrities like James Franco, Michael Cera, Edward Norton, Jonah Hill, Kristen Wiig and David Krumholtz.
The animated comic is said to be released in 2015.