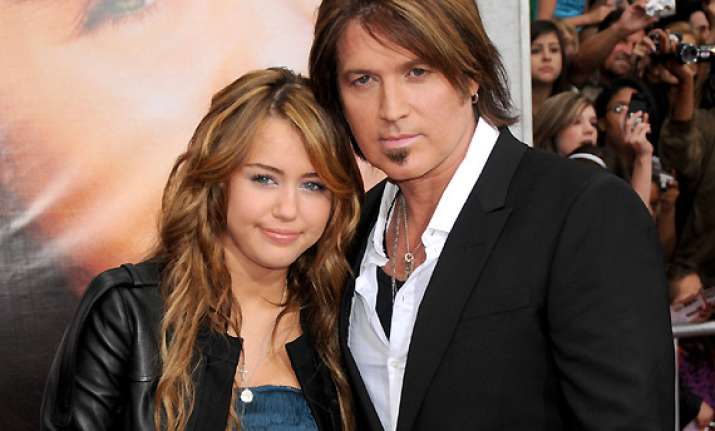 Los Angeles, Aug 12: Singer Miley Cyrus reportedly wants to amend her relationship with her father, Bill Ray and has asked him to seek professional assistance.
Miley was shocked when Bill separated with her mother Tish this year. Even though the couple has reconciled, the singer is still trying to get rid of the grudges, reports femalefirst.co.uk.
"Just because her mom has taken him back doesn't mean that all is cool with Miley. It was her idea to enter counselling and Billy agreed," Star magazine quoted a source as saying.
"Miley has always been daddy's little girl and she wants to be able to love him like that again," the source added.