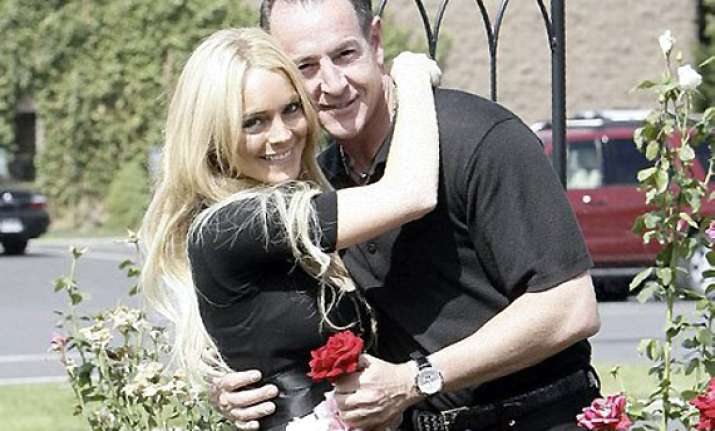 Los Angeles: Michael Lohan defends his daughter Lindsay, who is said to be drinking again after being treated at rehab for alcohol addiction, calling the reports "ridiculous".
Rumour mills were abuzz when Lindsay was seen reaching out a half filled bottle of wine suggesting a relapse.
However, Michael says his daughter doesn't drink wine.
"Oh my god! The story is ridiculous. First of all, I've never known Lindsay to ever, ever, ever have a glass of wine," radaronline.com quoted Michael as saying.
"I speak to Lindsay constantly and every time I do, she is of clear mind and by no means do I have any suspicion of her relapsing in any way," he added.
Lindsay was ordered to stay in a rehabilitation centre for 90 days by a Los Angeles court for treatment of alcohol addiction. She was discharged July 31.